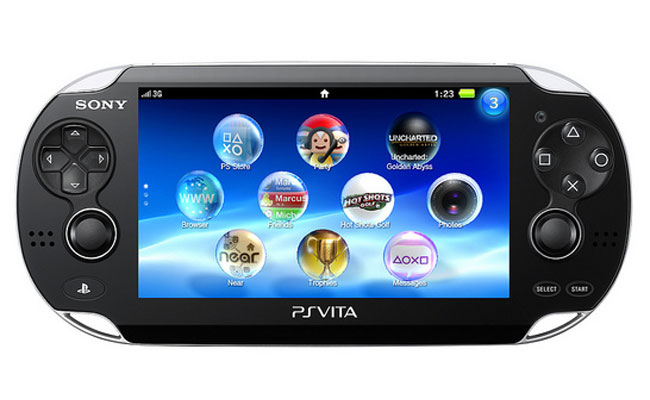 Sony launched a next generation portable gaming console Sony PlayStation NGP and it is officially named as Sony PlayStaion Vita, where "Vita" means life in latin. It is a combination of social networking and rich gaming experience and is certainly a next generation entertainment system.
PlayStation Vita comes with a multi-touch screen with 5 inches, 960*544 pixel resolution, front and rear facing cameras, two thumbsticks, SixAxix motion control and rear touchpad along with 2 analog sticks and the normal PlayStation controls. There are built-in stereo speakers, memory card slot, GPS location-tracking technology, headset jack, Bluetooth 2.1, 3G, Lithium-ion battery and WIFI 802.11 b/g/n. Another noteworthy feature is the six axis motion sensing system i.e. three-axis gyroscope and three axis accelerometer along with three axis electronic compass. It will be running on a quad-core ARM Cortex A9 processor.
In terms of size the dimensions of this gadget are 182 by 84 by 19 mm which is slightly bigger than PSP 3. It is also wider than 3DS.
According to Sony, a flash based memory card will be used instead of Universal Media Disc which is currently being used in the PSP or PlayStation Portable. There will also be an integrated "LiveArea" where players can communicate with others who are playing the same game in three dimension-like motion with the help of "grab, touch, trace, push and pull" finger motions.
The Sony PlayStation Vita with 5 inch OLED panel is more lightweight compared to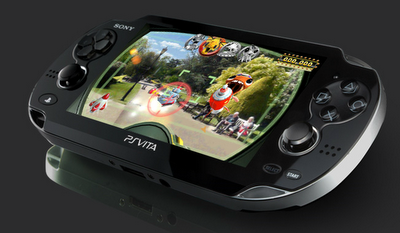 PAS and the keys give a glossy appearance along with plastic surfaces. The touch sensitive area seems to be the most exciting feature of the PlayStation Vita.
There is also a welcome park and a tutorial application for the new users by the new PlayStation Vita. Another pre installed application called Party, enables the use of text chat and voice chat when browsing, using other applications or gaming.
Near is another application with which game information can be shared with other users and they can be added as friends. The third-party games offered are Call of Duty from Activision, bioshock from 2K and Street Fighter X Tekken from Capcom and other publishers are THQ, Ubisoft and EA. It also allows the access to PlayStation suite online games store
What we like?
– 2 analogue sticks
– 5 inch OLED screen
– Touch sensitive area on the back
– 3G connectivity
What we didn't like?
– Will not be released until the end of this year
– Can be bit bulky
Availability and Pricing:
Sony unveiled the price of PlayStation Vita during the Electronic Entertainment Expo in Los Angeles. It will cost as a bomb as the WIFI only version is priced around $249 and the other version equipped with 3G will cost around $299. The PlayStation Vita will only be available next year.
Verdict:
PlayStation Vita surely seems to be promising and an impressive piece of kit in terms of performance and some noteworthy features like touch-sensitive are on the rear and 3G connectivity. Though, it will not be released until the end of this year.