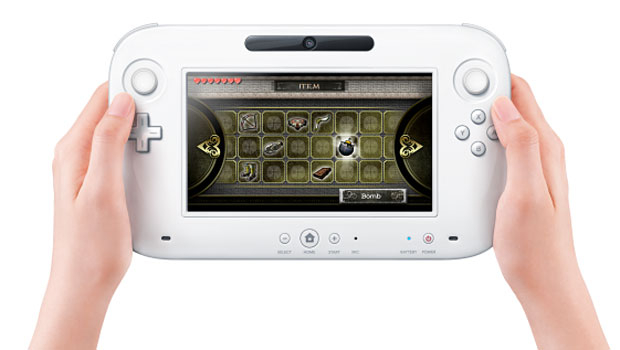 Nintendo unveiled a new gaming console known as Wii U which is the successor to Wii in the Electronic Entertainment Expo (E3). Nintendo Wii U Gaming Console also known as "Project Cafe" will become a rage in the market with a larger Touchscreen, accelerometer, gyroscope and microphone.
There are four USB 2.0 connector slots. The controller acts as a console and can be the second window giving different views of the screen. The interconnectivity between the TV and the controller is quite noteworthy. The videos can be watched on the controller and flicked on to the television.
It is an amalgamation of a gamepad and a tablet PC. It is enormous and both hands are required to hold it. The users of the Wii U can draw directly in the screen with the help of stylus facilities and even display the images on the TV. It also enables social networking integration along with high definition gaming and online gaming. One can also do video-chatting with the help of the camera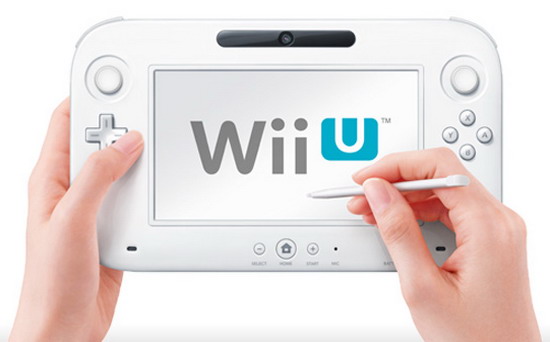 Nintendo new Wii U Specifications and Features:
CPU:
All the processing will be handled by IBM Power based multi-core microprocessor and not by the controller. According to the sources, this device will have an IBM 45nm custom chip with embedded DRAM.
Controller:
The new controller gives a more hardcore appeal. It comes with 6.2 inch touch screen with 2 analog circle pads. There are traditional stick and button control on both the sides of the screen. The rechargeable controller has a power button, control pad, home button, L/R buttons, ZL/ZR buttons and A/B/X/Y buttons. It also features gyroscope, built-in accelerometer, camera, microphone, sensor strip, stylus and stereo speakers.
Nintendo Wii U other Controls
This device allows the connection of up to four Wii remote or Wii remote plus controllers. According to the president of Nintendo, Satoru Iwata, this gaming console will be compatible with other Wii accessories like the balance board, remote and Nunchuk controller, classic controller but the new controller will also be used.
Media
12 cm high density optical discs and well as 12 cm Wii optical discs can be played.
Audio output
AV mullet out connector and six-channel PCM linear output with the help of HDMI.
Video Output
1080p, 720p, 1080i, 480i and 480p are supported. The cables that are compatible are component, S-video, composite and HDMI.
Size
6.8 inches in width, 10.5 inches in length and 1.8 inches tall.
Storage
The Nintendo Wii has internal flash memory and it is expandable with SD card and even an external hard disk drive can be used.
Confirmed Games
Darksiders 2, Metro 2, Dirt, Assassin's Creed, Ghost Recon, Batman: Arkham City, Aliens: Colonial Marines.
Availability:
The new Nintendo will be launched in 2012 and the pricing details are not yet known.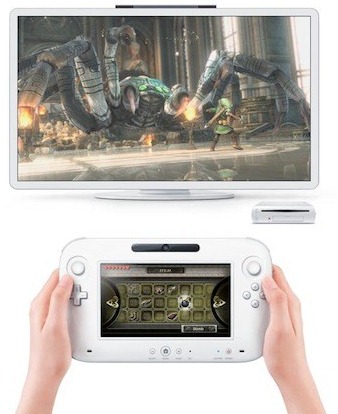 Nintendo new Wii U  Review Summary:
The jaw-dropping feature is that it runs in full HD with weather and water effects offering a multitude of gaming experience, on a par with Xbox 360 and Playstation 3.  However, this oddest gaming console is nothing out-of-the-box and may turn out to be a complete fiasco. Hope they will pull it off.