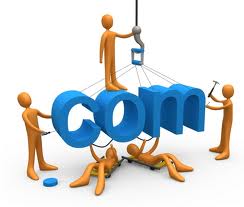 These days most of the mobile phones use 3GP format for playing videos since it is a high quality file and compressed to a very small size. 3GP videos have become very popular because they are compressed, very efficient and also provide more disk space.
According to Wikipedia, '3GP is a simplified version of the MPEG-4 Part14(MP4) container format, designed to decrease storage and bandwidth requirements in order to accommodate mobile phones.'
Here are some of the video converters which can help you convert various file types to 3GP from a single software application.
3GP Converter Free Online Tools:
1. Xilisoft 3GP Video Converter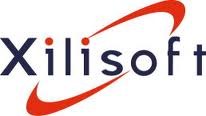 With Xilisoft 3GP Video Converter video files like MPEG, AVI, WMV can be converted to 3GP, 3G2 and MPEG-4. Most of the mobile phones like Sony Ericsson, BlackBerry, Samsung and Nokia support these files. The supported formats are MPEG, WMV, DivX, MP4, MOV, AVI, XviD and RM.
With this tool you can also extract pictures from the videos and Audio Conversion and Audio Extraction is also supported. The Video process is faster and even maximizes the speed of the computer.

This video converter converts most of the video formats to 3GP and vice versa. You can convert multiple files at a time with fast conversion rate. It is especially for Blackberry users. Video formats can be converted to BlackBerry mp4, Blackberry 3GP etc. You can also adjust parameters including  bit rate, sample rate and quality.

It supports most of the video formats such as DivX, MPEG1/2/4, WMV, AVI, Xvid, ASF, MOV, RM, SWF, FLV, VOB, MP4 etc. For the output videos frame-rate, frequency, audio bit-rate, channel, quality and size of the video can be set. It is completely hassle free and free to use.

It is a great 3GP converter  with which you can save unprotected DVD file and convert video file to 3GP and preview on your phone as well. The supported file formats such as MPEG, MOV, AVI, mp4, dvd, WMV can be converted to 3GP. It is a cool converter with which you can also extract video or save a clip of any movie and share photos.

Another free software for converting all video formats e.g. MOV, MPEG, AVI, WMV, H264, VOB, XviD, DivX to MP4/3GP format. It is compatible with any mobile phone, iPod, smart phone. It has a great quality with fast conversion speed. And icing on the cake is that many video clips can be merged into one.

It is a free converter that converts videos of any format with great speed and quality. Apart from that additional features include audio converter and audio extractor. It is a great application and easy to use that makes the multimedia sharing easier.
So these are some of the best 3GP converters which can be downloaded and free to use. Now you can easily convert digital video files to the mobile format and enjoy viewing videos on your phone.