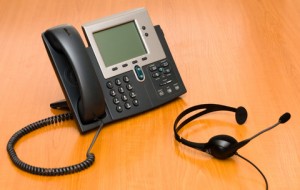 VOIP aka Voice-over Internet protocol is a protocol that is optimized for transmission voice through out the internet access. This is a great technology to make free and cheap international phone calls save load of  bucks and get rid of hefty phone bills.
One can save around 80% if switched to VOIP phone service. There are different methods of VOIP service and they are mostly computer to computer or PC to PC based VOIP, use of ATA (analog telephone adapter) and phone to phone.
VOIP Services for Free International Calls:

Lingo offers the best integrated VOIP service. One can make international calls to 45 countries with unlimited service and it comes with other tariff plans. Various conveniences include speed dial settings, call waiting, call forwarding, multi party calling. Payment can be made by cash or credit card. One can ass other phone numbers at various rates per month. In a nutshell, Lingo offers cheap VOIP calls with decent customer services.
Best offer: Unlimited calls to India and 100 other countries for a monthly rate of $9.95
Best deal: First month free.

Phone Power is one of the best VOIP service for an individual as well as small business purposes. For using Phone Power service one needs to have a high speed internet connection and a 2 line adapter is installed by the operators. Phone lines can be connected with the adapter and one can avail the services. "Failsafe" is the special feature for business purposes so that in case if the internet connection is down the call can be forwarded to another number.
Best deal: Free second phone line.
Best offer: Free international minutes each month. Plans starting from a monthly rate of $9.99 per month.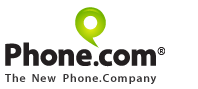 This is a great award winning VOIP service for business and residential purpose. Those who are interested in small business can have a virtual office solution that gives a local number in the area for use at a reasonable price. For residential purpose one can get a virtual number along with voicemail feature as well as text based voice mail. There are unlimited calls to US and Canada. Other features included in the package are call waiting, ChatCalls and voicemail.
Best deal: Plans starting from $9.98
Best offer: Plans only at flat $9.98 per month with free minutes and free number porting. One can save $500 per year.

Jaxtr is free international calls service. They have announced a new "Jaxtr on the Go" service so that users can connect with other people living abroad without the use of internet. Icing on the cake is 100 free minutes are given to make or receive calls. It is the most popular VOIP calls service that can be accessed in more than 150 countries. It comes with free social widgets and cherry on the cake is that the destination number is stored in the FreeConnect country list of Jaxtr. Apart from this free international calls can be made to Pakistan and India.
VOIP Software to make Free PC to Phone Calls are Mobivox, Pfingo, Gizmo call, Voipbuster and Jahjah.Apart from this there are some good other VOIP services like Talkster, iPvaani, Axvoice, etc.