Valentine's Day is around the corner. Are you wondering what to give your loved ones? It comes once in a year and you should really make it special for her. Show how much you care for her and add some personal touch. You can easily win her heart and make her blush by just sending any of the below small gift.
Here is the list of gifts that you can buy for her and make it a memorable Valentine's Day.
1. Jewelry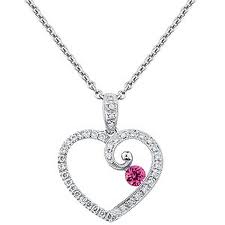 It's a woman's best friend. A heart shaped pendant is a perfect gift for your girl. You can even present her rings or earrings and make her glow.
A heart shaped pendant perfect gift for her.
Extra Savings on Valentine's Day Gifts! Extra 15% off on Fine Jewelry.
Use coupon code: SEARSFEB15
---
2. Accessories
You can gift hamper of her favorite stuff like charms, CD of romantic songs, bangles, or a cute pink fluffily teddy with a red heart or a heart shape pillow. Girls love all the mushy stuff. Even a lovely make up set or a funky handbag is a great present. Shopping makes them happy.
Perfect Valentines Day accessories for her.
---
3. Engraved
Get a photo framed for her or a picture of you two together with your initials engraved. Women usually love it especially if they look good in the pictures. Personalize the gift by writing a message of love and expressing your emotions.
Custom Engraved Glass Block Photo Frame.
---
4. Flowers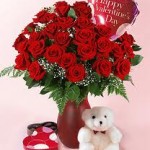 Get her favorite flowers, a blossoming bouquet. Place it around the house. And what more, make her walk on the bed of roses to get a delightful squeal. Trust me it is priceless and it won't leave a hole in your pocket. Surprise her by getting it delivered directly to her with your love message.
Save $10 on 15 Sweetheart Tulips w/ FREE Vase, only $19.99 –
Sweetheart Tulips
---
5. Chocolates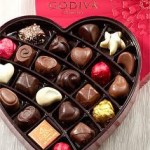 Do you know chocolate is a powerful aphrodisiac? Why not gift your girl a hamper of magnificent chocolates. Select what she likes dark ones or milk based, caramel or loaded with nuts. Even a dark chocolate heart shaped cake would please her.
– All-In-One Valentine's Day Special (with Ruby Vase, Chocolates & Bear):
This is it, everything you need to "WOW" her this Valentine's Day in one special offer. This special package includes 12 premium long stem red roses, the upgraded ruby vase, chocolate truffles and our Valentine's Day Bear.
– Send flowers to your true love, but send gifts for Valentines Day to everyone else you care about: fruit for mom, nuts for dad, chocolate for your In-Laws, and much more.
Valentines Gourmet Gifts – Chocolates, Gift Baskets, Strawberries.
---
6. Perfumes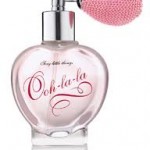 Gift her aromatic perfumes that will stir up her senses. Many perfumes are launched with feminine scents especially for Valentine's Day. Lavender, roses, aqua, strawberries are some of the great choices for women to turn them on.
Perfumes for women to turn them on – Valentine's Day Sale – 10% off
Coupon code: SWEETHEART
---
7. Apple Ipod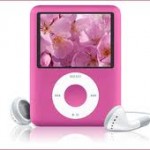 I think apple ipod will be the coolest gadget for your girl. Get her a pink or a red one which is compact and chic at the same time. It is one of the most popular gadget and valentines present.
Top selling Valentines special Ipod Items: Valentine Day gift Ipod
---
8. Dine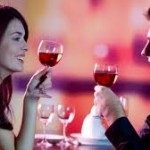 Make a reservation at a chic happening restaurant. Have a candlelit dinner and indulge in scrumptious meal with perfect ambience and some sparkling wine. It's most perfect and ultimate gift to treat your love.
---
9. Romantic Trip
Take her somewhere where there is calm, wilderness and peace or may be a beach, lavish hotel stay with sumptuous meal. Take a romantic walk under the start studded sky or watch the waves together.
---
10. Clothing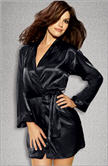 Get your partner a dress of her favorite color or lingerie. A jazzy glamorous dress will perk her up. A little of bling bling is all you need to steal her heart. Make sure you know her size ?
Hot Lingerie & Sets.
Extra Savings on Valentine's Day Gifts! Extra 15% off.
Coupon code: SEARSFEB15
---
So, I hope now you won't stuck for Valentine's Day gift ideas for her. You can celebrate the spirit of love and happiness together and make her feel close to you and show her how much she means to you.

Wishing You a Very Very Happy Valentine's Day!