Choosing a good domain name is an important step to create the perfect internet presence. The name has to be marketable that get you business and even a good ranking in search engine.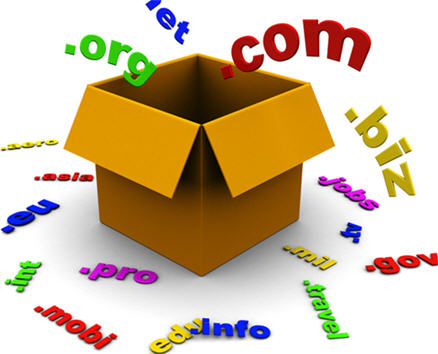 Here are few tips one should consider before registering your domain names to web hosting companies.
1. Short and Sweet
Getting short domain names is really difficult but still try to select the domain name as short as possible. It will be easy for people to remember if the domain name is shorter. It is very important from a perspective of marketing also. If the visitors like your website it is likely that they will tell others about it. Viral marketing always works.
2. Consider alternatives
Many people make a lot of typing mistakes and misspell words, if your domain name is a little complicated. You can purchase alternate domain names as well. For example, if your site is 'FloorsTools.com,' you can also consider buying 'FloorTools.com' and 'FloorTool.com'. For marketing purposes, secure your website by purchasing domain names like 'FloorsTools.net' or 'FloorsTools.org' also.
3. Hyphens
Sometimes many domain names of one word get scooped up and single word domain names are not available. One can include hyphens in the domain names that makes it more readable and moreover there will be less spelling errors because there will be no crunched up words. For example "domain-name-firm.com" is more readable than "domainnamefirm.com." However with hyphens domain name becomes exceptionally long so limit two or maximum three hyphens in the domain name.
4. Choosing Domain suffix
There are many domain names available like .com, .net, .biz and .org. The most commonly used domain name on the internet is .com which is commercial. Always try to get .com domain name. If you are not able to get .com domain name look for a .net domain name which is the second most popular domain name extension on the internet.
5. Search Engines and Directories
Many directories list websites in alphabetical order. So you can consider choosing a name with a letter "a" or "b". Search engines scan the sites based on keywords.
6. Never mess with the law
Never register names that have trademarked names. Never take the chance and dirty your hands. Make sure there are no copyright issues so that your domain name won't be killed.
7. 5 top keywords
Do a complete search on five top keywords to your niche. List all the phrases or words and use appropriate suffixes and prefixes for creating good domain names. For example if you are going to get a domain related to mortgage make use of words like finance, interest rate, home equity, mortgage , etc. Play around with these words and pair them with other interesting words.
8. Ajax Domain Selection Tool
Use websites like Domjax and AJAXWhois that will help you find a domain name. You can easily determine which domain names are available.
9. Choose names that fulfill expectations
When someone hears about the domain names for the first time, they should get an idea about the content and what it offers. Names like SoftwareTestingHelp.com, CareerBuilder.com, Hotmail.com are more significant that monster.com and zillow.com because they do not have intuitive names. A domain name should describe the business as well.
10. Unique domain names
Try to use creative domain names and make it more appealing and descriptive at the same time. It might be hard but definitely worth it. For example instead of using computersoftware.com you can try something else but try keeping at least one of the keywords.
A good name can get you a lot of traffic and therefore pump up your business. It can be time consuming but can get you a lot of attention. A keyword rich, creative and descriptive domain name is all you need for your business.