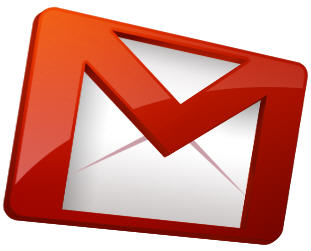 Gmail is perhaps one of the best services that is free and offers generous amount of storage. However, it is also prone to crashes and one should backup the contents of the Gmail account.
Here are some of the quick and handy ways to back up Gmail account emails
1. POP3 to a Mail Client
For Macs and PCs there are lot of free email clients like Mac Mail, Windows Live mail, Mozilla Thunderbird. All you have to do is enable pop in Gmail. Follow these steps
– Sign in to Gmail and go to settings, click the forwarding and POP/IMAP tab and then save changes
– Check the new messages by opening the mail client that has been configured for Gmail POP only provides communication from the server to the client, one way communication.
2. Gmail Backup Tool

Download link.
A very simple tool using which one can backup entire Gmail account including the attachments too. All you have to do is just go to the website n download it. Make sure IMAP access is enables in your Gmail account
3. Backupify

Signup link.
With Backify tool you can archive all the online accounts like Google Docs, Flickr, Facebook, Basecamp, Twitter, Gmail, Blogger, WordPress any many services. All you have to do is just login and enter the details and backups will occur automatically. It is an online tool if you don't not want an offline desktop application and the size of the contents should be less than 2GB for free. It will hardly take ten minutes.
4. Hotmail or Yahoo
Import Gmail Emails.
Using another email account works as well like Hotmail or Yahoo. One can import the emails from another email account. There is a Hotmail TrueSwitch for a quick and easy way transfer, also make sure POP/IMAP is enabled under Gmail settings.
5. Email Forwarders
Lastly you can also forward a copy of each email to another account automatically when you have a new email. This can be done with inside email account settings. Your old emails will not be forwarded.
It is better to keep your data safe and secure. With these tools one can easily back up Google email account both online and offline. Remember online backup has many advantages. In case you accidentally delete a mail you will still have the online backup. If the service goes down or account gets hacked you will still have the access to the older emails.