Recording and making videos have become a popular way of doing presentations or blogging and are a convincing marketing tool as well. With the help of screen casts (video recording) one can easily record or demonstrate a service or a procedure. With screen recording software one can create high quality clipping or videos of the demos, presentations or tutorials.
Here are the Best  Tools to Capture Video:
1. CamStudio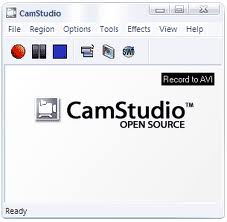 Download link.
It is an open source screen recorder software that can record any activity on a computer. With this software AVI video files can be converted or streaming flash videos(SWF) which are bandwidth friendly.
2. uTipu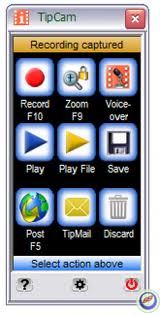 Download link.
uTupu is a free video recording software that comes with youtube uploader. The duration of the video recording can be up to 20 minutes and registration is required. One can pause and stop the capturing and it comes with annotation controls for drawings, audio narration to the recordings, "Voice over" feature and also trimming the videos and selecting only portions. Files are saved in Flash Video (FLV) format and AVI format. Video can also be zoomed to the mouse cursor with the feature "smart zooming". 250MB of free space is provided for video hosting.
3. Jing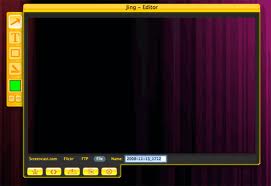 Download link.
Jing is a great software to grab the onscreen activity that is compatible with MAC and Windows platform. After opening the application there is a yellow icon and when the mouse is hovered over, three circles will pop up. One circle is for casting the video or audio, middle circle is for history and the third circle is for various options provided by the application. Videos can be shared anywhere across the web and it can start capturing the screen with the mouse click.
4. BB FlashBack Express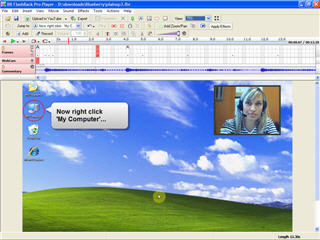 Download link.
With BB FlashBack Express high quality screen videos can be captured in real time. Its features are:
– One can capture the full desktop window or a specific framed region
– Sound can be captured from PC speaker, microphone or other sources
– Web cam can also be used
– Files can be shared all across the web and uploaded any where or embedded in a web page.
– Videos are recorded frame by frame, the size of the file will be small if the frame rate will be lower
– The output formats are AVI, FLV and even Flash (SWF)
5. Wink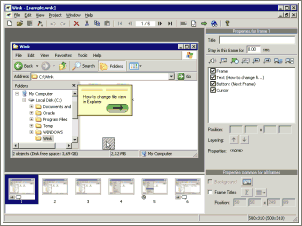 Download link.
A video recording software that can capture screenshots. Explanations boxes, buttons and titles can be added, voice can be recorded for creating the tutorial. It offers multilingual support and it is supported in all the versions of Windows and Linux.
6. ScreenToaster
Download link.
Screen Toaster is another online video capture too that grabs onscreen activity. It is a web based screen recorder so no installation or downloading is required. Some of its features are
– Video details are displayed with the size and duration
– Portions of the screen can be selected, if you want the full desktop, pre defined are or a window.
– Videos can be recorded with microphone or Line in
– Connection to webcam
– Subtitles can be added
– Videos can be uploaded to ScreenToaster or YouTube
– Videos can be saved and downloaded in .mov or .swf format
– Compatible with most of the browsers and Operating System like Windows Vista, XP, MAC OS X, linux.
These are few free and handy tools for screen recording. They are great for presentation, video blogging, demos or software demonstrations.