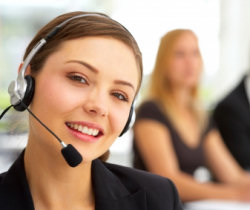 Portable wireless Bluetooth headphones are a cutting edge in headphone technology. They are always convenient with no cords or wires and have become an accessory for personal and business use. Wireless Bluetooth headphones are mostly common in cell phones and portable player wireless systems and is noiseless because digital signal scheme is used. There are numerous headsets with good sound quality, innovative features and snazzy designs.
1. Plantronics 903/R
The Bluetooth wireless headphones form Plantronis comes with great features like the one touch OpenMic button for quickly cutting the headphone sound so that one can hear what is happening around us. There is bass boost feature and easy to use controls. These Bluetooth headphones can be easily adjusted and the ear buds are soft as well. The headphone comes with rechargeable batteries that charge in only three hours and can last for about seven hours.
Plantronics 903/R Headphone is priced around $100
2. Motorola S805
The Motorola S805 wireless Bluetooth headphones offer superior sound quality and have noise cancellation for blocking out the outside noise. It comes with 400 mm speakers offering 20 hours of talk time and 17 hours of play time. This is usually for those who use headphones a lot. The minor glitch is audio cord being only two to three feet in length, so it can be a problem connecting the headphones to any other player. A separate adapter can be bought for connecting to the non-Bluetooth devices.
Motorola S805 Headphone is priced around $100
3. Plantronics Voyager Pro Bluetooth headset
This headset was awarded the 2010 IF product design award and it outwits all the other headset in noise cancellation giving an amazing sound clarity. Plantronics Voyager Pro Bluetooth headset is integrated with Windsmart technology and AudioIQ2. Full voice can be captured with dual mic boom. It features multipoint pairing for connecting up to two various Bluetooth gadgets simultaneously, wide Bluetooth signal radius, quick full charging in about 1.5 hours, li-ion rechargeable battery and it delivers talk time of around 6 hours and standby time for around 5 days.
Plantronics Voyager Pro Bluetooth headset is priced around $34.42 (Amazon)
4. Sony DRBT50 Stereo Bluetooth headset
Sony DRBT50 Stereo bluetooth headset delivers an impressive and clean experience. It is compatible with iPhone and iPod. It comes with a foldable design and gives cushioned comfort. The range is up to 9 meters and it is also compatible with AVRCP.
Sony DRBT50 Stereo Bluetooth headset is priced around $99.95 (Amazon)
5. Sennheiser MM 200
The Sennheiser MM 200 wireless Bluetooth headphones offer excellent sound with  great dynamic range, clear bass sounds with no noise interference. Headphones can be easily controlled with a remote control. One minor niggle is that these headphones might not be able to manage dropping calls and many users are not comfortable with the charging device as well.
Sennheiser MM 200 is priced around $200
6. Nokia BH-804 Bluetooth headset for Nokia mobile phones
Nokia BH-804 bluetooth headset is a tiny and smallest headset. It is stylish due to the compact size and aluminum casing covering. It comes with charging stand and carry strap. This headset delivers up to 4 hours talk time and around 6.25 days of standby time.
Nokia BH-804 Bluetooth headset is priced around $99.95 (Amazon)