Over the past few years many web users have switched to other browsers like Mozilla Firefox and Google Chrome due to the disappointment with IE probably because of usability, security and performance. However, Internet Explorer is still the most used browser by many users but its market shares has slumped to a large extent. But looks like Microsoft has tried its best to make a come back with the bang.
The latest version comes with drastic changes to user interface as well as workings of the Microsoft browser. There are no cluttered icons and menus anymore. All you will see is the couple of buttons forwards and backwards along with the address bar. The internet explorer has also got rid of dialog boxes with the addition of a new notification bar at the bottom that shows messages and can be ignored if not required. However, the interface is customizable and the missing menu and other toolbars can be recovered.
It works impressively compared to the previous versions. One unique feature is that browser tabs can be pinned to the Windows task bar like other desktop application. They can also be organized into groups and color-coded for better navigation with automatic tab recovery. There is also an integrated download manager just like Chrome and Firefox. It also supports InPrivate Browsing mode with which web can be surfed without any browser history, form data, temporary internet files or cookie information.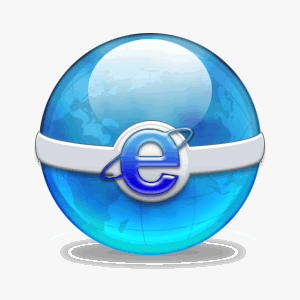 IE9 Pricing and setup
Like all the other web browsers there is no charge for using IE9. However, the Microsoft browser is only compatible with Windows 7 and Vista much to the chagrin of corporate users using Windows 7. Installation might not be a piece of cake rather lengthy coz of integration into Windows OS and it might take around quarter of an hour for installation compared to Chrome or Firefox which can be installed in seconds. There is 32 bit and 64 bit implementation available.
What we like about IE9?
There is a boost in speed with the addition of new JavaScript engine and hardware acceleration. There is more room for webpages due to minimalist interface. Additional features include improved tab function, tracking protection and improved standards support.
What we don't like?
It is compatible with only Windows 7 and Vista.
IE9 Review Summary
The new Internet Explorer is trimmer, faster and more compliant with HTML5 compared to its predecessor. Icing on the cake is tab-pinning and hardware acceleration. But only quibble is only Vista and Windows 7 users can use it.  It is a good browser but so are Chrome and Firefox and there is not much difference in terms of functionality and speed. Thus, it all depends on the personal preference.