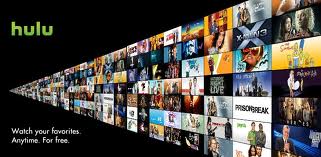 1) HULU:  Watching Television shows these days on the internet has become quite easy and has grown onto to become a booming global Internet Television business. There are a number of sites where you can watch your favorite TV shows or moves online, and Hulu is one such excellent site. One thing that makes Hulu easy to access is its video player which can also support HD video formats, and operates directly in your browser.
Hulu  offers a wide selection of TV shows & movies. So if you are looking for some old even vintage shows, which you might not find anywhere, you will definitely find it out here Hulu has a huge content library, which makes it ever more effective. As far as its rating is concerned I would surely give it a 4.5/5, as far as its features, web content as well as Help & Support are concerned. So if you are bored you can always browse into Hulu.However, there might be one slight problem. You might find it hard to search through to some popular television shows, but still the site has more to offer than you can expect.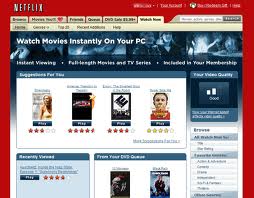 2) NETFLIX: As far as television shows are concerned, Netflix is another such site that can help you to search through your favorite television shows. So if its seasons for 'Two And a Half Men', or 'Lost', this is the right place. All you have to do is to sign up for a new account and get started. Although it's a paid service site, but come on guys, the amount of content that is available is worth so much more. I mean you can't expect to buy DVD'S every time. I would give it a 3.5/5 as far as its features, Help & support and web content is concerned.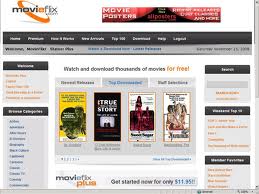 3) FLIX 24/7:   It's rather very simple to watch movies, on flix, as you are always just some clicks away. You can even pick & download films. Other than a basic membership, there is a monthly subscription as well, which gives you a wider choice to browse through a wide range of genre. For any help & Support you can call the 24/7 customer service. You can further go to the FAQ section, which can help you solve your queries. So what's the wait, why don't you check out the website for yourself? I would give it an overall 3/5. For its help & support I would rate it a sure 4/5.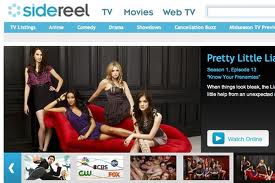 4) SIDE REEL: It shows you organized lists of all TV shows, and provides the best links to watch episodes online. It is quite different from the rest of the sites as it is more user friendly. It enhances user participation through its application face book connect. Thus it also acts as a medium where people can exchange their respective tastes.This no doubt makes it one of the largest Internet TV sites. I would rate it a 4/5 as far as its overall usage, content and features are concerned.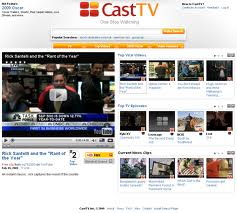 5) CAST TV: It is another site which allows you to watch movies online for free. Also the sources for CAST TV including its updates are quick. It is relatively safer to use CAST TV than other sites, because it gives you a warning of the source if you are willing to download. It is more professional as a website and pretty organized as well. I would rate it an overall 3.5/5, for its content and free usage.
So these are some of the top places to watch television shows online. So go online to check these sites and choose to view your favorite TV show, or movie or a lost season and even rate it and recommend it to your friends'. I have listed some of the top places for you where you can never feel bored!!