There are so many laptop models to day in the market, choosing the best small laptop is not easy. When laptops first hit the market, they were so large and heavy, many who carried them slung across their backs complained of a backache at the end of the day. They were also so expensive that only the senior most executives were able to afford them. But over the years, they have dropped in size and become lighter.
The Secret of Their Popularity:
They have also become so much cheaper. A lighter and cheaper laptop means more people can buy them. Now we find even school students carrying them. Until couple of years ago, only a few models were available but that scene has changed today. Women prefer to carry smaller laptops which fit into dainty laptop bags. The new features:
Lighter and thinner laptops
They are cheaper too
Many models and brands to choose from
Attractive features
The ten most popular laptops
1. Toshiba Portege z830
2. Samsung Series 9
3. Acer Aspire 55
4. LG Super Ultrabook
5. Apple MacBook Air
6. Dell XPS 13
7. Acer Aspire 53
8. Asus Zenbook UX31E
9. Lenovo Ideapad Yoga
10. Samsung Series 5 Ultra
Toshiba Portege z830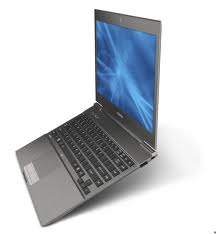 This laptop uses an alloy of magnesium for its casing making it the lightest and the thinnest laptop in the market today. Weighing just over a kilogram, its thickness is a mere 0.63 inch. Inside it is an Intel core processor i3 1.4 GHz. Its other specifications are 128 GB SSD and 4GB RAM. The display is 13.3" with a resolution of 1366×763. To the right is the USB 3.0 port. Also provided is a built in microphone and HD web camera. You can buy it for $899 to $ 1429 depending on the model.
 Samsung Series 9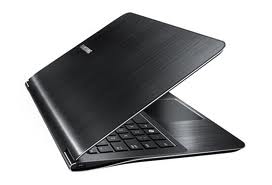 This is a model sized 11 inches that has an Intel processor Core i5. It's just over a kilogram in weight and its thickness is barely ½ an inch. The casing is made of duralumin. The chiclet keyboard is really attractive. It has SSD 128GB and $GB RAM. The display screen measures 11.5 inches. The price ranges falls between $688 and $1429.
Acer Aspire 55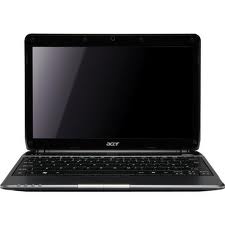 At 3 pounds and 0.63 inches, this laptop is a real Tom Thumb. It's got the technology which facilitates fast booting and the Always Connect system for dealing with multimedia and data. The processors are i5 and i7. The Thunderbolt port more often seen in Apple products is provided in this laptop. Look for the HDMI and USB 3.0 ports. They are cleverly hidden! This is one stylish and light laptop that is likely to be very popular.
Apple Macbook Air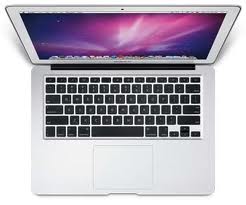 This laptop is so thin it may give the rest a complex! It's got a battery that lasts long, i5 core processor Intel, screen with high resolution and backlight. But its most unusual feature is the backlit keyboard. The Facetime camera lets you do video calls with those who have iPhone 4S, iPad2 or Mac. Costing $999, its battery with a single charge lasts 5 hours.
Dell XPS 13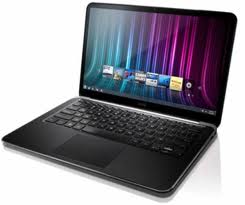 This one weighs 2.99 pounds and is just over half an inch thick. The battery lasts an amazing 8 hours, believe it or not! The screen is tough as nails Gorilla Glass by Corning. Cost -$999.99! These are a selection from the best small laptops 2012.