Tata Photon bill payment is now earlier than ever before. There are several ways in which you can make your Tata Photon plus bill payment. You can choose the method that you feel most comfortable with and adopt that. If you choose the internet net method, payment is very easy. This can be done through net banking facility. Tata has introduced the Instant payment facility.
Instant Payment Facility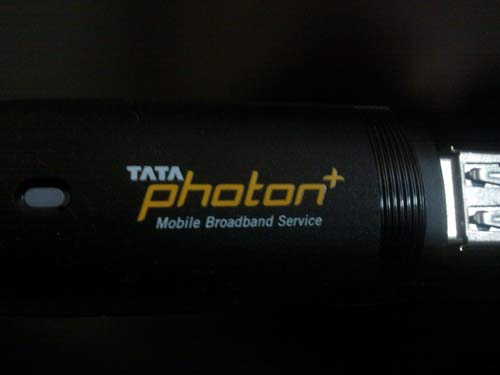 This can be done in a few simple steps. Log on to the Tata Photon website. Enter the Tata Indicom Account number and click on "Payment Options". Enter the amount and pay by net banking or by credit card. The payment option has to be chosen to validate the payment. Payment will be made by a secure gateway operated by your Credit Card Company or net banking website.
The amount is reflected in your paid account after one working day. The transaction Reference Number that you get will be your receipt of payment. You can pay any amount you wish to. This facility is available in most states barring the eastern states and Jammu and Kashmir.
Most major credit cards used in India can be used to make the payment. With the online mode of payment, there is no need to stand in queues to make payment. There is no need to incur late fees because your payment can be made any time you want. You can make a dedicated account on the Tata Photon payment website and view your bill any time you want to. The due date will also be displayed there.
Mobile Registration
You can also use your mobile phone to make your Tata Photon bill payment. Payment can be done via debit cards, credit cards or net banking. For the registration that you need to do only once, post paid subscribers need to send a message using their mobile phones to 59909! The message is "PAY TATA".
You can also use the Auto Pay facility. Here you must register for the service and issue standing instructions to either your bank or credit card provider. The form for the registration can be downloaded from the Tata Indicom site. Complete the form as instructed and return it to a Tata Indicom Gallery. The form is also available there if you do not want to download and print. The Auto Pay facility kicks in within 14 working days of handing in the filled form.
You can also make your payment using the drop boxes kept in several retail shops all over the country. Every city has several of them. Suvidhaa points are located in medical shops, ice cream parlors, grocery shops, cyber cafes and mobile shops in all towns. In the same way Oxigen network has also been authorized to accept payment.
Direct Payment
You can also walk into any Tata Indicom retail stores and pay by credit card, debit card, cash, demand drafts or cheques. Cheques are subject to realization of money. The late fees for delayed payment is Rs 50 which will be collected the next month. 121 is the helpline number for complaints.