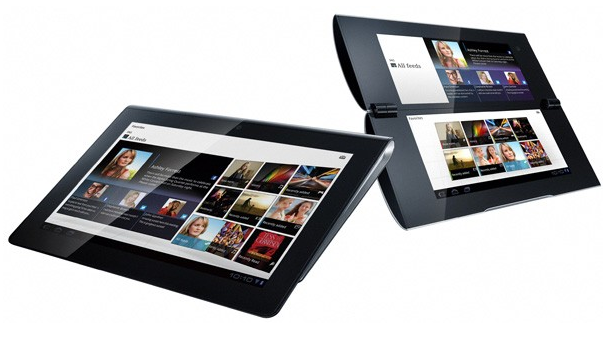 Sony is one of the leading companies and the most recognizable brand today.  Sony Computer Entertainment has announced the release of two new tablets names Sony S1 and Sony S2. Sony S1 is said to compete iPad.
The two new tablets are different. The larger one which is named S1 is equipped with 9.4 inch screen and is rectangular. The second tablet S2 is equipped with 5.5 inch screen and is foldable so it will fit in your bag. It is a dual screen tablet with two 5.5 inch display screens. Dual screen can also be combined into one larger screen. Screens will be enabled with protection from damage. There is no information yet if the screens can be operated separately.
Not much specifications have been revealed by Sony. Both of them are powered by Android Honeycomb (3.0), 34/4G connectivity and WIFI. It is powered by dual core tegra processor sporting front and rear camera. The battery back up will be about 10 hours.
There will be a PlayStation Suite for accessing PS1 games, Qriocity1 Music and Video service and Sony Reader eBook store. There are universal remote applications in S1 for Sony Bravia devices.
Both the tablet PCs are compatible with DLNA for streaming content. Content can be stream from tablets to wireless speakers or televisions. However, one minor quibble can be there is no HDMI port. There are minimal buttons: volume, power and reset button and a USB port.
There is going to be a new User Interface "Quick and Smooth" interface. It will also sport an IR Transmitter with which the tablet can be used as a universal remote control.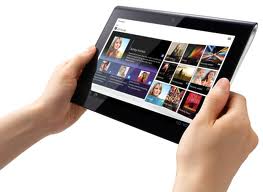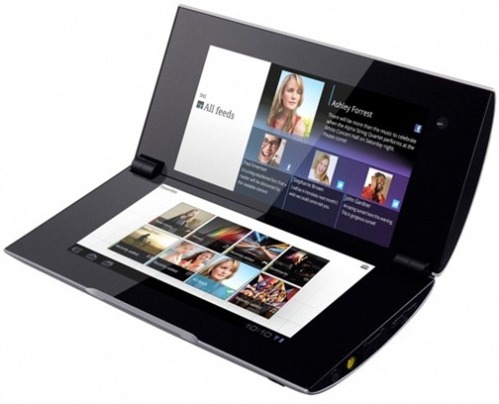 Sony S1 and Sony S2 Specifications:
– Network: 3G and 4G
– OS: Android Honeycomb (3.0)
– Processor: NIVIDIA tegra 2
– Front and rear camera
– 1024*480 pixels
– 512 MB RAM
– 32 GB internal memory
– Display: S1: 9.4 inch screen
S2: 5.5 inch screen
– WIFI, Bluetooth
– DLNA wireless protocol
– Video playback
– YouTube compatible
– Google mail, Yahoo, Email, MMS, SMS
– MP3 support
– Phonebook storage is supported
Sony S1 is said to come in two versions: WIFI only and WIFI plus 3G. There is 16GB and 32GB edition. Both these tablets are light weight and portable. Accessories may have bluetooth keyboard and dock.
Sony S1 and S2 will make a debut in the market probably in the end of this year. According to the rumors, Sony S1 is expected to be priced around $599 whereas Sony S2 will be priced around $699.
Sony S1 and Sony S2 price in India:
Sony S1 and Sony S2 are expected to be priced around Rs. 28,000.