As a small business owner, you have heard of all the stories; all those glorifying stories of business booming because of apps. All those dreadful stories of how expensive apps are to build, implement and manage. You are still making up your mind whether to step into the world of mobile apps for your business and be competitive or remain in your generic form like the neighborhood business.
Yes, your laptop and desktop can do all that the app can do, but your desktop cannot be accessed at the coffee shop, at your family trip and not ever in your car. Mobile applications are changing the face of the business, agree or not. They are the most powerful and prevalent tools that can help you run your business smoothly. Applications on your tablets and smartphones have affected your and your consumer's life.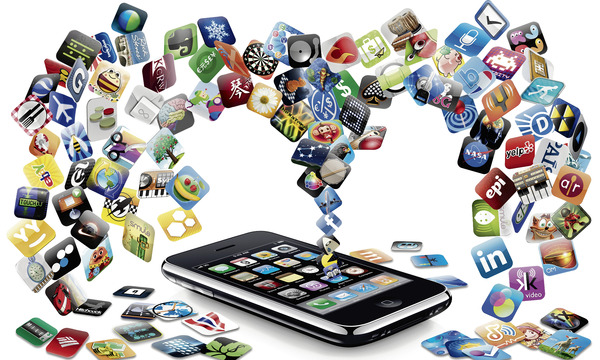 Here are five ways discussed at ease how mobile apps are to affect your business:
1) Manages your relationships
Customers like to be able to interact with the businesses they purchase/ intend to purchase products and services from. This is one of the direct ways to contact customer service, leaving feedback about products and services they have used and getting updates on discounts and special deals for certain purchases. Consumers also look forward to businesses to help them to take the purchase decision which your app can do for you.
 2) Access your desktop
Your desktop is literally in your palms. Remote Access features allow you to synchronize your desktop with your mobile application. This not only saves time and is more convenient to use, but also helps you track work from anywhere that is not necessarily your office. This also lets you retrieve contracts when you need them, wherever you need them, with added functionality of remote printing and file sharing.
3) Track your finances
Mobile applications let you have your business and personal bank accounts and credit cards synced and predict future cash flow based on past cash flow trends. There are apps which track billable hours, workers' time on the clock and on projects and also tracks expenses. For any kind of business you are in, to be at the forefront you need to shorten your processing time for payments which apps can help you to that will initiate security enhanced transactions through your merchant account, and even print out customer receipts using a portable printer.
4) Manage your social media strategy
The market is flooded with applications that will help you strategize your approach to social media marketing. Gone are those days when one had to log in to each of the social networking websites to access and reach out. Applications today are platforms where your business can reach all the social websites of your choice through a single app platform. Think of the effort and time saved!
5) Improve your brand image
Even if you are a neighborhood business, all your customers have a smartphone. Mobile Apps are the hottest thing these days and businesses who embrace this technology also embrace the culture of its users. Applications help consumers to relate to your business better. Thus mobile applications help to improve the perceived quality of your business in terms of reach and impressions.
The market today is flooded with mobile applications; of which not all are for your business, but a small simple mobile application can you smoothen out the little glitches in running your business every day. You can also survive without a mobile app, but why not use a simple app which gives you better business. After all, a little better business never hurt anyone.
About author – Besides being a web enthusiast and a tech publisher, Kajori is also interested in photography and lover of all things electronic. She works for [x]cube LABS, a complete mobility solutions company which has developed some of the most exciting games and amazing apps for iOS, Android, Blackberry and Windows.