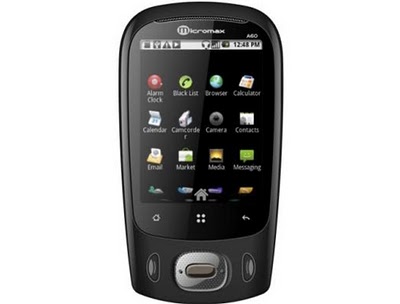 Micromax is becoming the most popular brand in India. Here are some of the 3G mobile phones with their features, accessories, price details and review.
Micromax Andro A60 Touchscreen Android Phone:
Micromax A60 is a sleek 2.8 inch Touchscreen 3G dual sim mobile phone. There is 600MHz CPU, dual-band GSM support, 320*240 pixel resolution, 7.2 Mbps speed via HSUPA, accelerometer and gravity sensor. This is the first ever Android platform smartphone in India.

Micromax Andro A60 Features/Specifications:
-2.8 inch resistive touchscreen display
-Android v2.1 Eclair
-Wireless LAN Wifi
-3G connectivity
-3.2 mega-pixel auto-focus camera
-Voice Assisted GPS Navigation
-Accelerator Sensor
-Gravity Sensor
-Android v2.1 OS
-Weight: 105gms
-Dimensions: 106.8*59.2*14.0mm
-WCDMA (3G) network: 900/2100 MHz
-3G HSDPA 7.2 Mbps, HSUPA 5.76 Mbps connectivity
-1280 mAh Li-Ion battery
-Talk Time: Up to 4 hours
-Standby Time: Up to 10 days
-Bluetooth
-USB
-3.5MM audio-jack
-Music Player, Video Player with recorder
-Social networking applications
Accessories:
Battery, Charger, Headset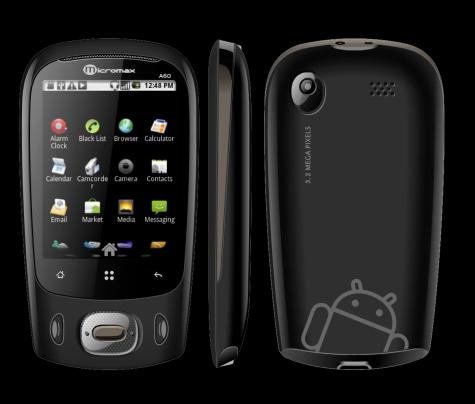 Micromax Andro A60 Price: Rs. 6,999/
Micromax Andro A60 Review:
It is a great phone with amazing features and is a good buy. It is available in all the stores across the India. It is not officially launched yet.
Micromax Modu T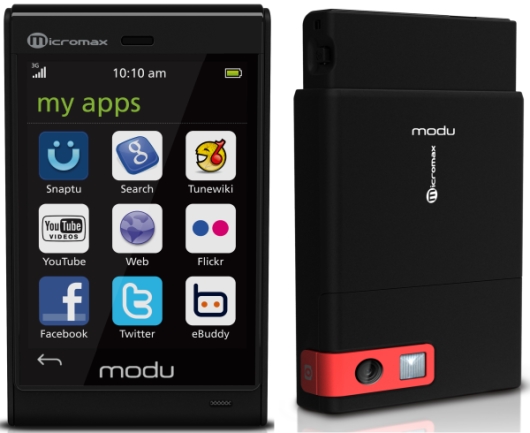 Micromax Modo T is the world's lightest 3.5G touchscreen, LCD Touch Display screen with a display size of 240*320 pixel. It has impressive multimedia features. The clarity of the images and videos are pretty neat.
Micromax Modu T Features/Specifications:
-2.2 inch touchscreen display
-Qualcomm's BREW operating system
-2GB internal memory
-Expandable memory up to 32GB with a microSD card
-5 megapixel digital camera with extended jacket
-Music format support: MP3, MIDI, WAV, AMR
-Network: Tri-band GSM/GPRS 900/1800/1900 MHz, WCDMA UMTS 900/2100 MHz
-3G HSDPA 3.6 Mbps, GPRS/EGPRS
-FM Radio
-GPS
-Bluetooth
-JAVA
-WAP/MMS/GPRS
-Talk Time: Up to 3 hours
-Standby Time: Up to 8 days
Micromax Modu T Accessories:
Camerafy, Sportify Arm Band, Sportify Headset w Remote, Quick Start Guides, AC Adapter and USB Cable, Warranty Card, User Guide
Cons:
Being a 3G phone it does not have good connectivity features. There is no Wi-fi.
Micromax Modu T Price: Rs. 9,800/
Micromax Modu T Review Summary:
Micromax Modu T 3G mobile has a great design that has a shape of letter 'T'.
Micromax H360: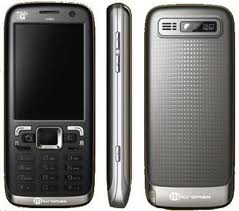 This is a cheapest 3G mobile phone at an affordable price.
Features/Specifications:
-Form Factor: Bar
-3G/HSDPA 3.6 Mbps
-3 megapixel camera with LED flash
-VGA camera for video telephony
-Nimbuzz Social Messenger
-Expandable memory Up to 8GB
-POP3, IMAP, SMTP email support
-Memory: 52MB, 1000 Contacts, 600 SMS
Micromax H360 Accessories:
Charger, Headset, Speaker
Micromax H360 Price: Rs. 5,499