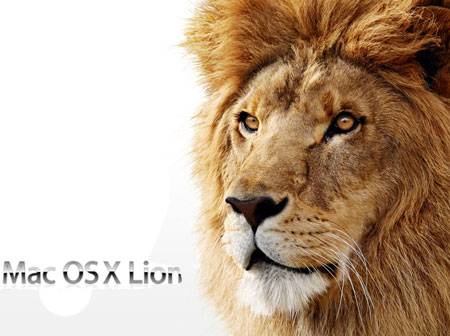 Apple CEO Steve Jobs unveiled the new Mac OS X Lion, iOS 5 operating system for iPads, iPod and iPhones and the new iCloud service at the WWDC(Worldwide Developers Conference). The new MAC OS is all set to arrive this month. Lion which is a version 10.7 of OS X comes with variety of new features.
Mac OS X Lion Features:
Multi-touch gestures
There are several multi-touch gestures which cane be configured. There is page and image zoom, rubber-band scrolling and full screen swiping between pages. Double tap on a word wit three fingers and you can get the meaning with the built-in dictionary by Lion.
Full Screen applications
Multiple full screen applications can be opened at once.
Mission Control
This feature gives control over workspace management and windows. WIth this Dashboard, full screen applications, Expose and spaces are brought together giving the bird's eye view on the system.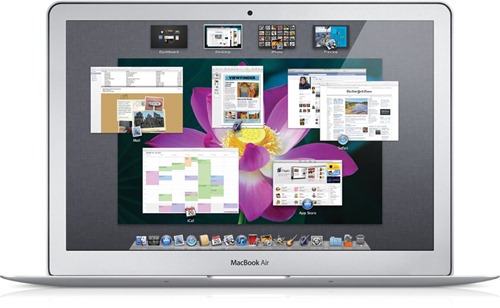 Launchpad
This is for all the Mac applications and it brings iOS home screens to the Mac.
– A support for auto save and resume in Mac applications is also introduced.
– Another outstanding feature is a new version of iMail offering an elegant layout just like iPad along with the support for Microsoft Exchange 2010.
Versions
Versions is another new feature giving the history of all the documents and taking snapshots which can be displayed side by side
AirDrop
With this snazzy feature one can send files to anyone around wirelessly and no WIFI network is required. No complications, all you have to do is go to the AirDrop icon in Finder and other AirDrop users are automatically discovered within 30 feet.
Even with a single payment of $30 Lion can be installed on any Macs that have the Apple ID authorization.
The procedure for installation is probably going to be the same process for the lion developer preview. Once the upgrade is purchased from the Mac apple store a large (4GB) installer app will be installed automatically. Once the downloading is complete Installer will be launched and Lion will be all set to use. It is not required to create a bootable installer drive or disc.
Also, if someone has bought a new Mac on or after June 6, then a free copy of Lion can be given. A new mac user can request for a free copy of Lion within 30 days of release.

Mac OS X Lion Availability:
The new Mac OS X Lion is priced for $29.99 and one just needs to go to the Mac app store and buy it. When Mac OS X 10.5 was released four years back it costed $129 for installing Leopard on the Mac. Now, the new Mac OS X Lion can be upgraded with almost a quarter of the cost.
Steps for up-gradation to Mac OS X Lion
1) For running this new OS, your Mac must have an intel core 2 duo, core i3, core i7 or xeon processor. To check go to the Apple icon and click "About This Mac".
2) One needs to have the latest version of OS X snow leopard to run Mac OS X Lion. If you have Snow Leopard, then go to the Apple icon and choose software update for installing the latest version.
3) OS X Lion can be downloaded from Mac App Store from the doc, once it is released in july.