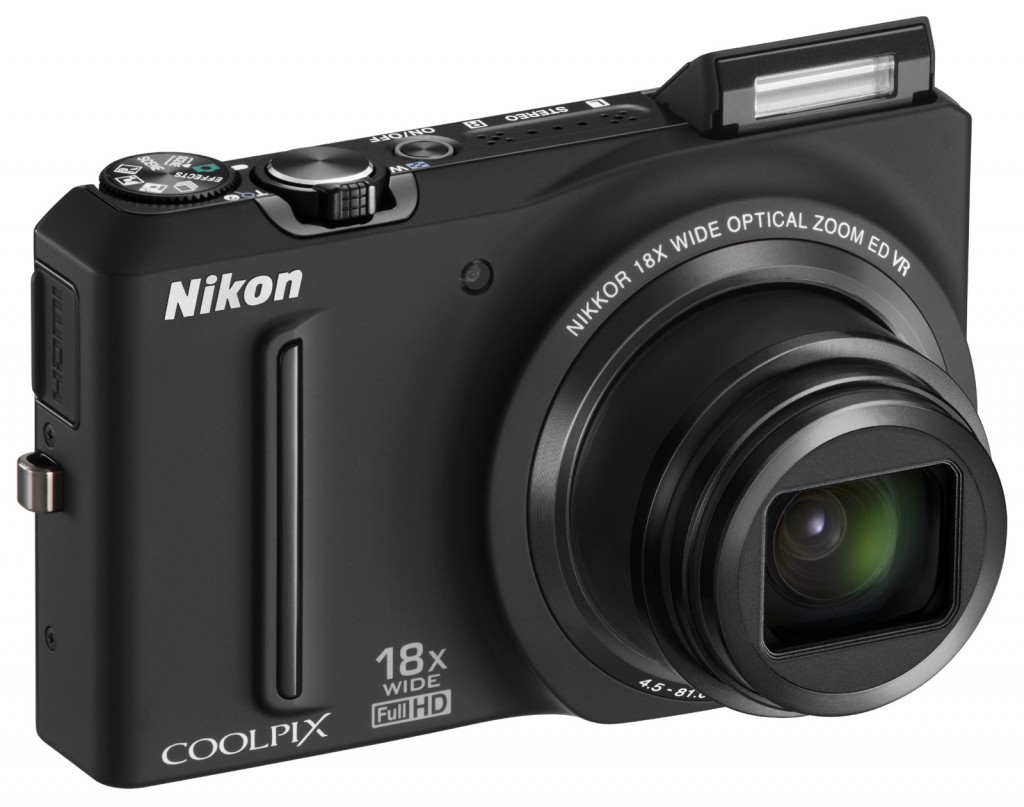 Nikon Coolpix S9100 Digital Camera Review:
The new Nikon Coolpix S9100 is a portable and a versatile new model packed with 18x wide-angle zoom into a sleek compact body. It is much like Coolpix S8100 with a significant improvement. It has almost the same dimensions and weight like the predecessor. There is a 4-way directional pad and a handy video record button giving it a user-friendly design at the same time. It is reportedly third travel-zoom camera of Nikon.
It features 18x zoom, and 7.5 m LCD screen with high resolution. The Live View CMOS camera comes with 12.1 megapixels with a maximum image size of 4000*3000 pixels. It also provides full HD 1920*1080p resolution. However one minor niggle is that focus has to be preset before recording. HD movie recording comes with optical zoom, one-touch operation and stereo sound.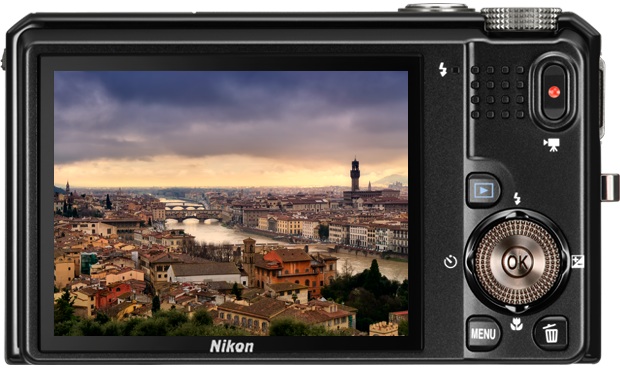 It captures all kinds of distant objects and even sweeping landscapes. The image quality is outstanding even in low-light conditions. There is also a built in HDR mode with series of shots of varying exposure for an optimized image. The S9100 also includes backlighting scene mode,  night landscape mode, night portrait mode and also hybrid VR image stabilization image. 19 scene modes are offered by this model for enhanced camera settings, one of which is the Scene Auto Selector that lets you select the most appropriate mode.
There is also a new panorama mode that works in 180 degree or 360 degree mode and variety of special effects. Effects mode are integrated with the Coolpix S9100 for enhanced creativity. One could shoot in nostalgic sepia, soft, high key, low key, high-contrast monochrome and selective color in still mode or video mode. There are high speed modes including 120fps (1 megapixel), 60fps(3 megapixel), best shot selection, continuous high and low and pre-shooting cache.
Although there are no advanced shooting modes like shutter priority, program AE or manual. The high speed shooting feature can capture five photos in just one second at full resolution and the subject tracking feature of this model keeps the camera focused on the moving subject.
However there are not many notable changes when it comes to image quality as the it is equipped with the same 12 megapixel 1/2.3 inch back-illuminated CMOS sensor like its predecessor Nikon S8100. The Nikon S9100 records to SDHC/SDHX/SD cards running on a rechargeable lithium ion battery pack.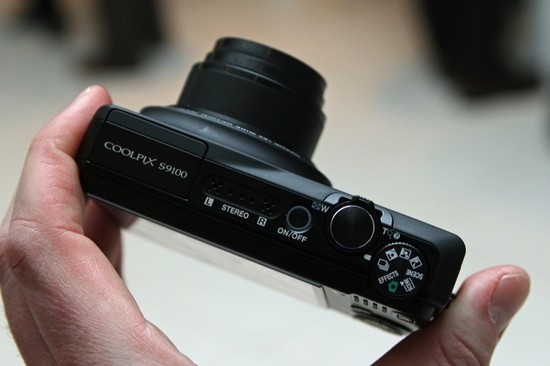 Nikon Coolpix S9100 Pros:
– Full HD video, stereo sound, high speed video
– 3 inch screen
– Built in vibration reduction
– Huge amount of zoom
– High Speed 9.5fps continuous shooting for 5 shots
– Low noise up to 1S0400
Nikon Coolpix S9100 Cons:
– Slow telephoto focusing
– Tripod socket position
– Proprietary USB port
Ratings:
Features: 4/5
Handling: 4/5
Performance: 4/5
Value: 3.5/5
Overall: 4/5
Nikon Coolpix S9100 Price:
Nikon Coolpix S9100 will be available for around $329.95 in various colors like red, black and silver.
Nikon Coolpix S9100 Price in India
Approx. Rs. 20,000/-
Accessories:
Carrying strap, USB cable, A/V cable.
Warranty:
Service and Support – 1 year warranty
Service and Support Details – Limited warranty – 1 year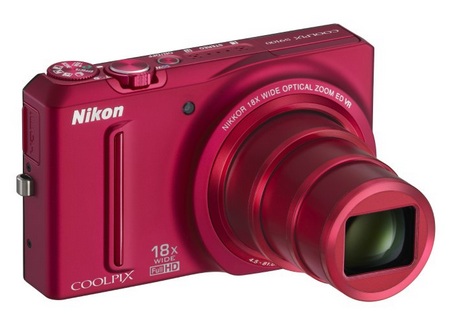 Verdict:
The Nikon Coolpix S9100 will attract those buyers who want a faster camera with a larger zoom. For $30 more, compared to its predecessor it offers more frame-rate options, an 18x optical zoom, creative effects and faster burst shooting. However there is no difference between Nikon Coolpix S9100 and its predecessor, Nikon Coolpix S8100 in terms of form factor, image quality and performance. IN a nutshell, Nikon Coolpix S9100 packs huge optical zoom into a pocketable camera body.