LG rolls out its first 3D Smartphone of the world. The LG Optimus 3D is the first android phone with 3D glasses-free viewing function.
The LG Optimus 3D sports the latest android 2.3 operating system and introduces outstanding features like dual-channel, dual-memory structural design and an advanced dual-core. It delivers excellent graphics performance along with multimedia content, web surfing and software applications.
The LG Optimus 3D smartphone comes with 1 GHz OMAP4 dual-core processor. The out-of-the box feature is delivering a full 3D experience. 3D contents can be enjoyed without a 3D glass
The sharp and crisp display is amazing with invisible buttons and it is bit heavier compared to the other phones. The camera is mounted on the front for video calling and there are traditional control buttons – Home, Back, Menu and Search. It is equipped with a CD launcher button instead of the traditional camera shutter button. 3D launcher button will take the users to the 3D hub. This 3D button lands you in the fantasy world of portals and lot of 3D options. One can play games and watch movies in 3D environment. Along with this there is a volume toggle, HDMI out port and micro-USB charging port. As, usual the power/lock button is up top.
LG Optimus 3D Preview: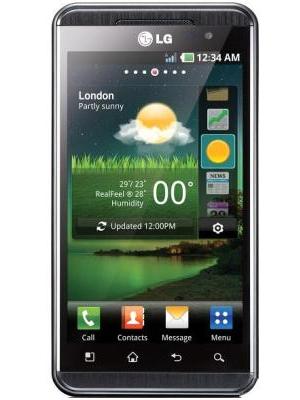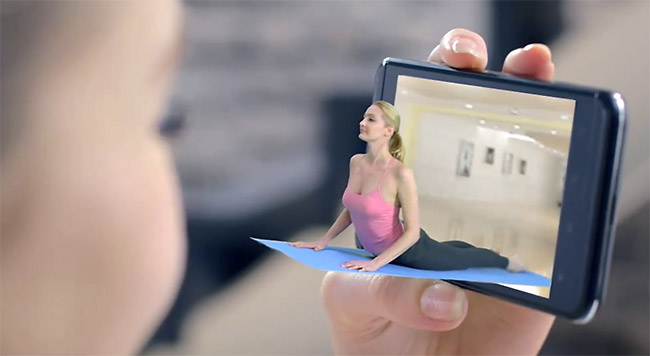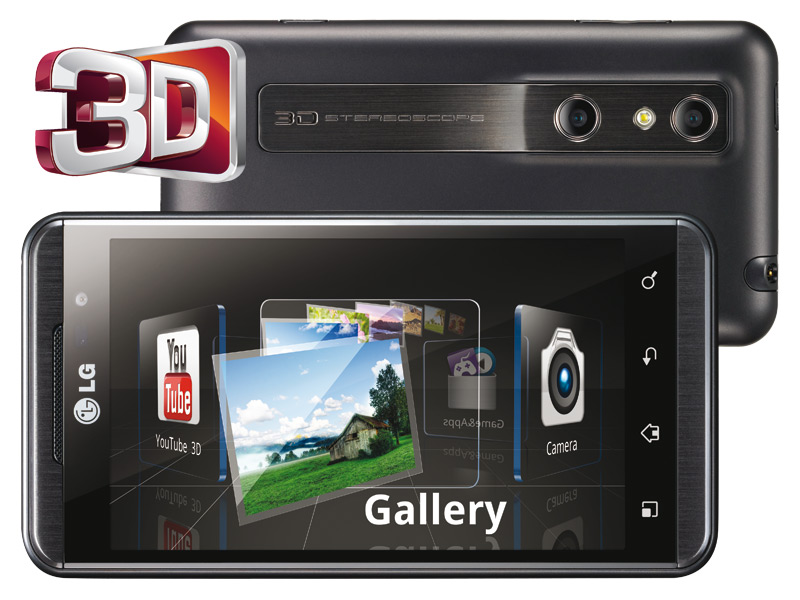 The LG Optimus 3D also features a dual lens digital camera that enables you to capture in 3D photo quality. Nothing can beat filming videos and taking photos in 3D. It boasts of multiple connectivity options like Digital Living Network Alliance (DLNA) and High Definition Multimedia Interface(HDMI). Now data can be transferred very easily by the users.
The touch screen is amazing and responsive. There is no lag when it comes to switching between applications and even zooming out. The camera is 3 megapixels and records 1080p HD video.
Battery:
The LG Optimus 3D is equipped with Li-ion 1500 mAh battery that can deliver  standby time of up to 100 hours and talk time of up to 4 hours.
LG Optimus 3D Price:
LG Optimus 3D is priced at $799.00
LG Optimus 3D Price in India:
LG Optimus 3D is priced at Rs. 37,720
What we like?
– 3D viewing without glasses
– HDMI-Out, DLNA
– 4.3 inches display
– 1080p video recording
What we didn't like?
– A little heavy
– 3D might sound like a gimmick to few people as 3D is not for everyone
– Battery life might be a minor niggle
Verdict:
Although it is the first 3D capable phone but it might sound like a gimmick to few people. The phone is all about 3D and 3D content is accessible all the time. The gaming is going to be impressive in 3D environment. The physical aspects of the phone are good, though the camera is only 5 megapixels when there are so many high end phones with 8 megapixels cameras. Coming to the 3D aspect, there is no competition ad comparison in the market until the HTC EVO 3D is released by HTC.