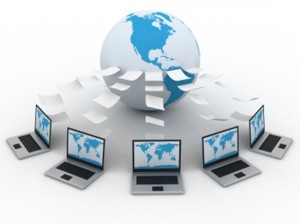 There is stiff competition in the web hosting world these days. It can be mind numbing when it comes to choosing the best web hosting service. The choice of your plan entirely depends on your needs and requirements and the budget too. There are many free web hosting plans as well as the paid ones. Technical support, reliability, features, budget, pricing and type of web hosting server are few important factors one needs to consider.
Here are few tips and guidelines on how to select the best web hosting plan:
1) Go through each and every minutest detail of all the products and services the company will be offering at that price. Make sure you compare with all the web hosting services and the prices they have quoted. Browse their sites and ask for references before committing.
2) Buy only what you need. You should know well what kind of features you are actually looking for so that it will be worth the payment. If your site is just an information portal then you can probably go for a cheaper one with few features. The complete package should suffice your requirements. On the flip side if your site is an E-commerce website which is buying an selling of commodities or service then you should go for more advanced features like media applications, e-commerce applications and dedicated server.
3) Apart from this most of the web hosting plans come with unlimited bandwidth, multimedia streaming, server-side scripting, unlimited disk space, unlimited Emails, etc. So make sure you do not end up compromising on these services.
4) Keep in mind the customer service support rendered by them. They should be available 24*7 and the response time should be good. A good company will guarantee a reliable and a quality of service.
5) Server Uptime and Downtime should also be taken into consideration. The web hosting service should not have the downtime of more than 0.05%, ideally it should be of 0.00%.
6) Multiple connections should be available by the hosing service. Network Redundancy is important so that if one connection goes down another can be the back up.
7) Another thing one needs to consider is the type of web hosting server. There are those whose OS is Windows NT/200x and whose OS is UNIX/ Linux. They have varied features so select the OS wisely.
8) Remember the complete package should also include MySQL, PHP 5, date script installers, MySQL database, Perl and FrontPage, Cpanel and instant customer services.
9) Are you keeping check on the billing practices of the web hosting companies? It is vital that you do an extensive research. Take print out of the receipts in case of online transactions and keep a check on your credit card statements.
10) One can also take the advice of other experts and check various reviews before choosing the best shared web hosting plan. Use their resources and get the experience of various industry participants.
11) One should also have a backup plan in case of inevitable and unrecoverable failure. You should keep all the options open. This is important and it should be your priority especially if you have an internet based business.
So make sure you have taken all the points into consideration before selecting the best shared web hosting plan and above all it should suit your requirements.
Recommended shared web hosting provider => Hostgator web hosting