DTH means Direct-to-Home. DTH digital service offers television services in various parts of the country. It makes use of wireless technology and subscribers get an access to the television program with the help of satellites without any cables. The picture clarity is great and without any disturbance with DTH connection along with amazing sound systems.
Here are some of the best DTH service providers in India. The prices, facilities, rates and other unique features vary form one service provider to another.
Best DTH Service Companies in India:
1. Dish TV
Dish TV is the largest DTH Service provider in India. This service provider from Zee is the market leader and is available in every corner of the nation. It does not have NEO sports channel and NEO cricket with them. It is the sister concern of Zee TV and there are few dedicated channels for the users for the movie buffs. There is astrology service, statistic and multi lingual voiceovers. MPEG 2 technology is used in Dish TV.
Key features:
– 168 TV Channels
– 7 Movie Channels
– 21 Audio Channels
Pricing Details:
– Around Rs. 2490-Rs. 3990 for installation
– Rs. 100 approx. for 85 channels
– Rs. 300 approx. for 140 channels
2. Tata Sky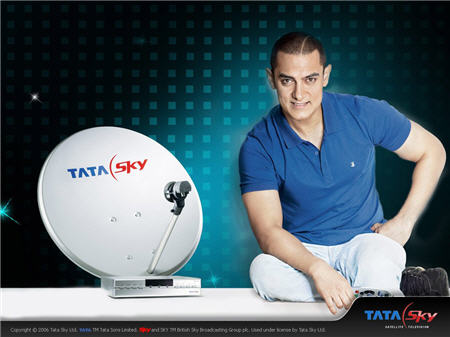 Tata Sky which came in the year 2004 is one of the best service providers and second largest DTH player. It offers affordable tariff plans and good service. It is known for recording live TV. It has the latest technology, email facility, stereophonic sound effects along with cooking portal, Active English, interactive quiz and matrimonial programs. MPEG 2 technology is used in Tata Sky.
Key Features:
– 150 Channels
Pricing details:
– Rs. 2499 for for dish and installation
– Rs. 175 approx. for 65 channels
– Rs. 370 approx. for 123 channels
3. Videocon DTH

Videocon DTH stands out form others due to the built in video player offered by this service provider along with built in DTH device. Videocon DTH uses MPEG 4 technology which is a newer technology and thus it provides a better picture quality.
4. Sun DTH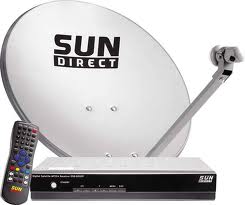 Sun DTV like Tata Sky covers most of the channels and offers great packages. But it is more popular towards south with good service and support but not in other parts of India. This DTH service also makes use of MPEG 4 technology. There are various packages like Indi pack, Malaylam Value pack, Telugu Value pack, Tamil value pack, Kannada value pack, add on packs and value+pack.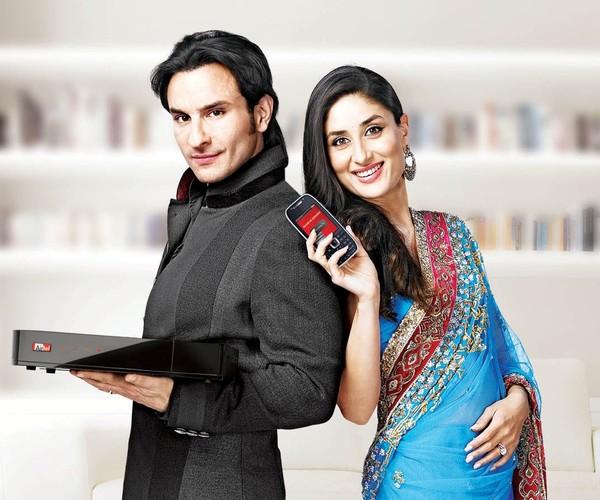 Airtel DTH is owned by Bharti Airtel Limited which is one of the leading telecommunication company. Airtel Digital TV offers good service quality and have best packages in the market. Like Videocon MPEG 4 technology is used in Airtel Digital TV.  There are various packages like monthly packs, chota packs, advanced rental packages, A La Carte Packs, digital TV for vehicles, etc.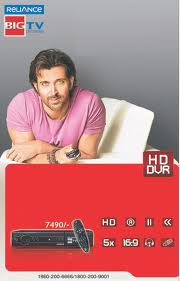 Reliance Big TV is by Reliance Anil Dhirubhai Ambani Group. Reliance Big TV features movie channels based on monthly subscription, USB port in the device, 24*7 customer service, easy programming guide, parental control and niche channels with add-on packs. Like Videocon DTH and Airtel Digital TV, MPEG 4 technology is used in Reliance Big TV.
Key Features
– 202 Channels
– 32 movie channels
– 10 audio channels
Pricing Details
– Rs. 2490 for dish and installation
– Rs. 100 for 44 channels
– Rs. 175 for 101 channels
– Top up plans from Rs. 25 to Rs. 40