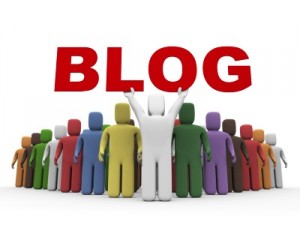 Getting more traffic on a blog is every blogger's concern. Attracting more readers can sometimes be difficult especially when so many people want to achieve the same thing at the same time. You might be posting regularly with good content but still you not getting more traffic. It is important to get noticed in the online world.
Here are few tips to write amazing blog articles to attract more readers and get the traffic soaring:
1. Intriguing Content and interesting and spicy stuff
Content has always been the king. Write on hot topics and interesting things that will draw the attention of the readers. You can also research online to write on the hot topics. Blog about the things happening right now and give your opinion and pour out your thoughts and at the same time giving useful insight to the topic.
2. Short is sweet
Keep your blog post short. A short blog post is more effective than a long post as the readers get easily distracted. Lengthy blog posts can be monotonous sometimes. If you have lot to write than make 2-3 posts than writing everything in one. Maximum amount of information using less words always works well. 250-300 words is enough as a short post is not easier to forget.
3. Make it readable
Other than keeping blog articles short make your blog more readable by breaking down the content using bullet points and images. Add a lot of subtitles as it becomes easier for your followers to scan the information. Making use of spaces also makes the blog articles more readable.
4. Snappy and catchy headlines
Make sure your headlines say it all. Your whole argument should be contained in the headline.
5. Use of Keywords
Make it a point to use wise set of keywords which will be used by people to search for your blog article and include them in the head and body of the articles. The use of keywords should go with the flow and should not seem to be out of the place.
6. Keep readers in mind
It is very essential to write keeping readers in mind. This is the perfect recipe to write amazing blog articles to attract more readers. You should know what your readers want. Give the information they crave for. Remember your motive should be to keep your readers hooked on to your blog by keeping it useful and informative.
7. Proof Read
Don't even think about publishing the blog articles without proof-reading. It irks the readers when they come across grammatical errors and spelling mistakes. Make sure your post is neat and polished. Impeccable style of writing will impress all the readers. Also, edit the post before hitting the 'submit' button and cut out what is not required.
8. Honesty and no use of long words
Write on your blog as if it is your best friend. Do not boggle your readers with the use of too many long words or jargon as they are difficult to understand.
9. Be communicative
There is no harm in giving instructions to your readers. If you want comments or you want them to subscribe, ask them to do so. Make it more interactive and let your readers participate. You can also get them involved by taking part in various discussions and by encouraging debates.
10. SEO Friendly
Making SEO your priority is another tip to write amazing blog articles to attract more readers. This means that your content, meta tags and URLs should all be together with search engines.