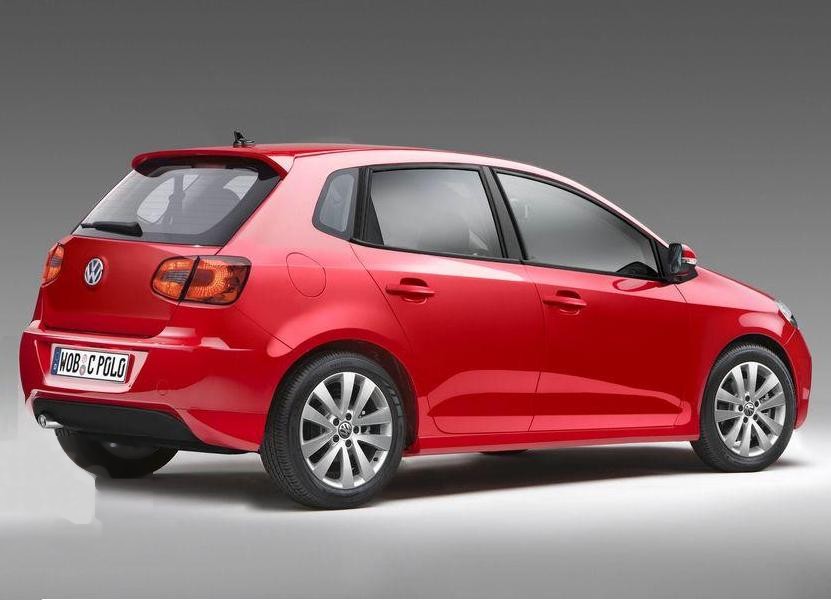 A hatchback Volkswagen Polo was launched by Volkswagen India during the Auto expo 2010. It is available in both diesel and petrol versions and will be available in three trim levels including Comfortline, Highline and Trendline.
Polo is the most important model and certainly stands out from the pack, one  of the most famous hatchback car in the world. It might not be the ultimate one and have the flair of the Grande Punto or the shape of the Jazz but is certainly has that elegant look with solid and strong haunches.You will surely experience an incredible ride with quick steering and efficient suspension. There is a remote device for opening and closing its windows. This premium hatch-back car is the most economical car with average mileage of 22.07 km per liter of diesel and 17.2 km per liter of petrol.
Volkswagen Polo won the European car of the year award in 2009. it is available in 7 different variants and 6 range of colors- reflex silver, pepper gray, candy white, emotion blue, flash red and deep black.
Volkswagen Polo is equipped with the best features for delivering the highest performance:
– Halogen headlights
– Bumpers with glass to absorb heat
– Galvanized Body, 6 years Anti Corrosion Warranty
– 15″ alloy wheels
– Storage space and compartment in front door
– Sunglass storage space
– Single folding rear seat dashboard and backrest.
– CD MP3 player charger with 4 speakers
– Power steering for better drivability, power windows, power door locks
– Advanced occupant safety
– Anti-Lock Braking System(ABS)
– Electronic Anti theft immobilizer
– Central locking, child safety door locks, front/rear seat belts, crumple zones
– Dual airbags
– Height adjustable driving seats with a steering wheel tilt for better drivability
– Tinted Window Glass and tillable steering column(in both 1.2 diesel ComfortLine and 1.2 diesel highland models)
– Fog lamps and a rear wipe with defogger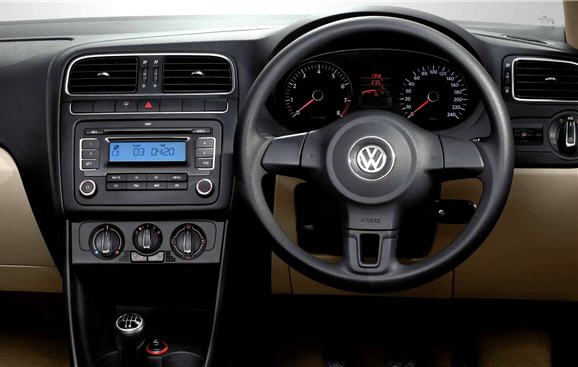 Volkswagen Polo Engine:
Volkswagen Polo is equipped with a 1.2 liter powerful engine. The petrol variant boasts of an output of 75HP @5500 rpm and a Torque of 110NM @3750 rpm. The diesel engine of Volkswagen can yield an output of 75HP @4200 rpm and torque of 180 NM @2000 rpm. Both the engine types feature 3-cylinders generating a displacement of 1198cc. There is a 5-speed manual gearbox that transmits power with accurate shifts.
The interiors of the car are functional but plain and built with hard-wearing materials. There is not much room for passengers at the back with the sloping roof line eating into headroom. Boot space is perfect and the front seats are comfy.
What we like about Volkswagen Polo?
– Remote keyless entry
– Tiltable and telescopic wheel
– Anti-lock braking system
What we don't like about Volkswagen Polo?
– Underpowered engine
– Quite crammed in the rear back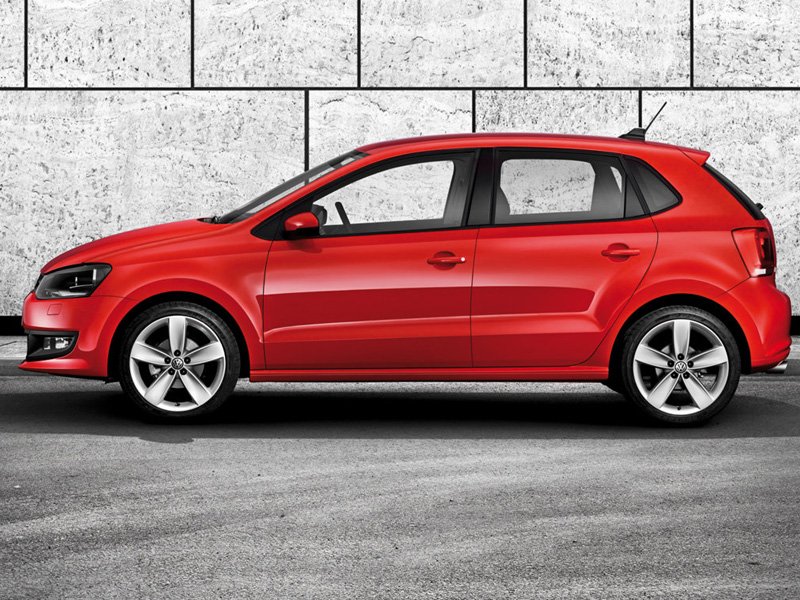 Volkswagen Polo Price in India:
Price range of Volkswagen Polo in India – Rs. 4,42,000 – Rs. 6,82,500
Volkswagen Polo Models in India with Price List:
1.2 petrol Trendline – Rs. 4,34,000
1.2 petrol Comfortline – Rs. 4,83,000
1.2 petrol Highline – Rs. 5,72,000
1.2 diesel Trendline – Rs. 5,32,000
1.2 diesel Comfortline – Rs. 5,81,000
1.2 diesel Highline – Rs. 6,70,000
1.6 petrol Highline – Rs. 6,14,000
You will this prices vary from different Volkswagen Polo dealers from major cities like Pune, Mumbai, Delhi and Bangalore.