More and more smart-phones are being released all over the globe. One of the best smartphone manufacturers, Motorola is on a rage with the release of new Motorola Droid X2.  The previous version of this phone is one of the most popular phones by Verizon.
It looks virtually the same as its predecessor but is upgraded to 8 megapixel rear camera and 1 GHz dual core Tegra 2 processor in addition to Android 2.2 with new version of MOTOBLUR. The only physical and prominent difference is the lack of physical camera button on the Motorola Droid X2, rest they are identical.
This latest smartphone is the new exciting phone with great features at an affordable price. It features dual-core processors for better browsing and Flash Player running on Android 2.2. Motorola Droid X2 review comes with 4.3 inch touchscreen with QHD resolution of 960*540, 8 megapixel auto focus camera with dual LED flash, 512MB RAM, 8GB internal memory, MP3 and MP4 player, 3.5mm headphone jack, stereo FM Radio, standard WIFI 802.11b/g/n, Bluetooth 2.1, 3-axis motion tracking, DLNA technology Mobile HotSpot that allows you to use 3G connection of up to 5 devices that are enabled with WIFI. It also comes with an HDMI port for connecting the device to the television or projector.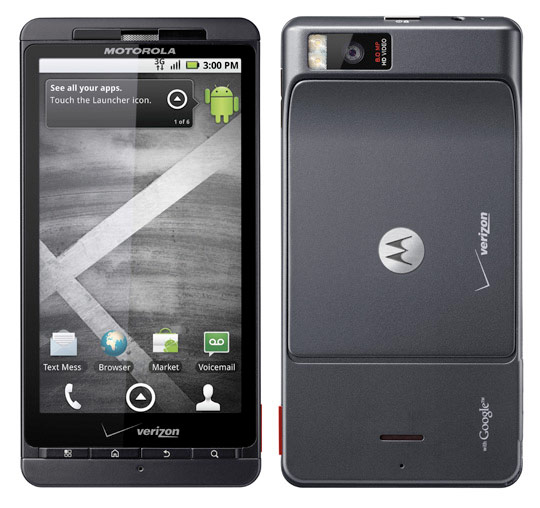 The internet is flawless with user-friendly interface. It can be pinched and zoomed  or double tapped with ease. Due to Flash 10 support and dual-core processor videos can be played perfectly. There are individual icons for each page that can be scrolled. But there could have been a refresh, back and forward buttons. So the general browser experience is not that dazzling. Some of the preloaded applications include Blockbuster, Verizon's full suite of VCAST applications, Amazon Kindle with preloaded QuickOffice for working on Powerpoint, Word, PDF files and Excel along with the support for business user. In addition to Microsoft Exchange support, the phone is enterprise-ready with security and IT grade policies.
There is no 4G LTE connectivity and hopefully Motorola might be able to support Android 2.3(Gingerbread) or Android 3.0(Honeycomb) in near future. There will be a microSD but the memory of the microSD card is still not known. Moreover, lack of front-facing camera is also unfortunate.
Compared to the phones like HTC Thunderbolt and Samsung Droid Charge which have been creating a buzz in the market, Droid X2 might not have 4G LTE capabilities and minor other niggles but it surely outwits the other models. Firstly, it has a top of the line Tegra 2 1GHz dual-core processor compared to Samsung Droid Charge and HTC Thunderbolt which employ single-core 1GHz processors. Then, It comes with high resolution qHD display with 4.3 inches touchscreen compared to HTC Thunderbolt with only 4 inch TFT display with lower resolution and Samsung Droid Charge with even lower resolution display and few glitches with AMOLED Plus display.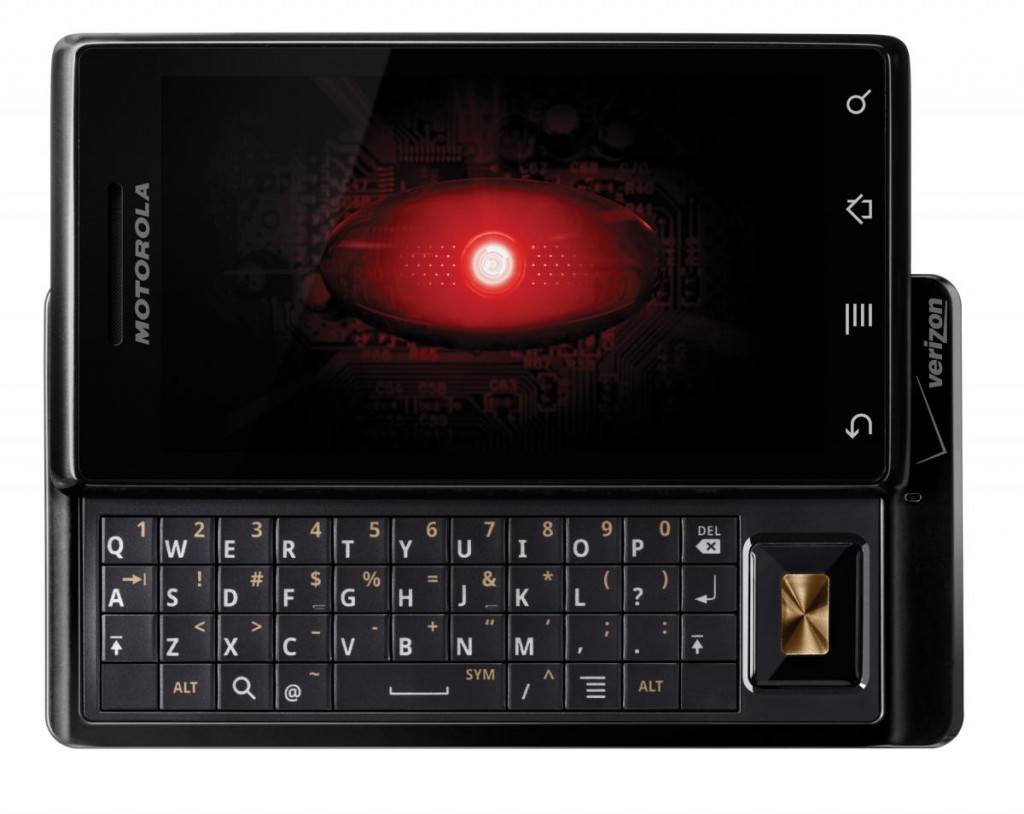 Motorola Droid X2: pricing details
Motorola Droid  X2 will soon be released by Verizon around end of May 2011. It is priced around $199.99 with a two year warranty.
Motorola Droid X2 Price in India:
The price of Motorola Droid X2 is not yet revealed.
Motorola Droid X2 hands on Review Video: