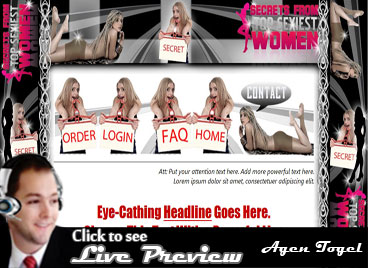 For accelerating the sales of the product one needs an attractive and catchy sales page. Many people visit a website and they shut it immediately as it could not grab their attention and looks unprofessional appearing to be just a sham. Your website is like your sales agent and you have few seconds only to make the first impression in the online world. It is very important to design the sales page that attracts the target market and also increases the conversions.
Tips to create sales/affiliate marketing pages:
Headline
Headline is what keeps the reader engrossed and compels them to scroll down. It keeps the user hooked. Many people make the headline red but it epitomizes urgency. Make sure the text is comparatively larger than the normal text as it will the draw the attention of the reader. Every single first letter should be capitalized to encourage the customers.
It should be eye catching and riveting. Begin with phrases like "Who else wants" or "How to".
Do not overdo it that it looks stuffed with numerous adjectives and verbs. According to the experts, one should not use more than 20-25 words in the headline. Rather one can use a sub heading which is of slightly smaller text and will guide the user to keep reading along the page.
Graphics
For many entrepreneurs it is an intimidating task to design sales pages in order to promote the company or website. Your website should appear smart, well written and professional at the same time. It is important to have both the words and the graphics in your sales page. Many internet marketers have to pay for getting the graphics done for their website. One can use the tool Free Graphic Creator which is free and anyone can do it without having any graphics degree. But make sure to use the graphics sensibly and do not go overboard.
When writing the body of the text make use of images, bullet points, table sand lists throughout the sales page. It is advisable to write in simple black text.
If you are thinking of recruiting a designer for the sales page than one can bid for designs and make use of services like 99designs and even freelance job boards.
Landing page design templates can also be purchased. They are several kits offered that will get you started. Services like SqueezeTheme or Affiliate can be used.
Proof
Testimonials always works for designing an effective sales pages. You might have made it too good and mind blowing but if another third party approves it and acknowledges what you have demonstrated than nothing like it. If there are no testimonials with you should put the technical data in a clear way that illustrates how it can be beneficial to the customers.
It is okay to ask for the sale. But make your payment options are easy and accessible. It should be simple, sweet and short. After all, it is all about the presentation.