Music is the part and parcel of many people's life. Nothing can beat listening to your favorite music to mellow your mood and calm the nerves. There are several music portals from where free music can be downloaded.
Here are top 10 sites for free music downloads
1. Mp3.com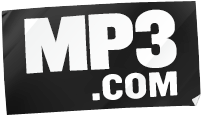 This music website is by CNET networks that contains plethora of information about artists, services, community, technologies and songs. This legal music portal is popular for downloading music. There are separate sections for downloading music and a huge collection for downloading tracks by various artists. One can also view the most played tracks and  the most downloaded ones. Registration is required if an artist has to upload his/her music.
2. Archive
This website is used for downloading old movies along with free music. The latest albums and music is available for free.
3. Garageband
Garageband has many genres and number of tunes for download are offered. There are various reviews and even rating system and popular music is easily accessible to everyone.
4. Jamendo

Jamendo was found in 2005 and is a multi-lingual site. It is licensed through Free Art Licenses and Creative Commons. There are about 32,000 albums available for downloading with lots of reviews and tags. Those who have their own songs can also upload to this music resource. More than 150,000 tracks can be browsed by album, genre and artist.
This is an online media website for downloading legal music which is high quality and the content is distributed with permission. Loads of free music is available and the technology used is peer to peer.
6. Amazon
Amazon is certainly one of the biggest websites offering free music for the users. There is a section, one-stop-shop with huge selection of tracks available for free. These tracks are updated regularly and at present there are more than 1500 songs that can be downloaded.
7. 7Digital
7Digital is a global music resource with plethora of free downloads. The tracks have a category of hip hop, rock, audiobooks and roots/reggae.
8. Last.fm
Last.fm is actually an internet streaming radio portal with variety of MP3s available for download. There is a nice collection of even old numbers from 60s and 70s on this website. There are about 200 mp3 downloads which can be sorted by genre.
9. In.com Music
This is a grate music portal for Bollywood music along with traditional, international and regional songs.
10. Stereo Gum

Stereogum is a MP3 blog for all the music junkies and have been the part of the music world since 2006. There is music news, videos, downloads and gossip. Songs of popular artists can be downloaded. It also streams music while browsing.