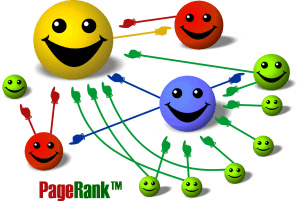 Google is again on PR update. Page rank of many blogs has been dropped significantly. PR 7 blogs are now on PR4. It's not clear whether Google is tightening their PR quality rules or penalizing sites for violating their TOS.
The reason for dropping PR for some previous blogs was said to be Paid links but popular blog like ProBlogger is also suffered this PR hit and dropped PR from 6 to PR4. So the reason might be the rescaling of Google PR.
Photo by:essepuntato
Here is the list of popular sites noticing PR drop:
StatCounter From PR10 to PR8
ProBlogger PR6 to PR4
CopyBlogger PR6 to PR4
Washington Post PR7 to PR5
Forbes.com PR7 to PR5
Here is list of some more popular sites noticed PR drop.
Yet no one has reported traffic drop due to PR drop. This will take some time to take effect in SERP.
One thing is clear that sites and blogs heavily depending on text link ads as their main funding option will suffer more due to this PR update and penalties from Google. It will be more difficult to earn revenue due to drop in PR. Site having PR7 was getting many paid links with very high bid but now same sites will struggle to get paid links due to PR4.
Now Bloggers need to search some more revenue options for them. If they depends more on Google PR for revenue and traffic they should be prepared for worst-case blogging scenario.