Really when I started blogging late in 2006 I was not even knowing what the RSS (Really Simple Syndication) was. But what's now? I can't imagine my day without RSS!

Many times when I try to promote my RSS feeds to get more subscribers, readers often ask me what is RSS and how to subscribe to it? Even though subscribing to RSS is a two step process many users don't know the best use of it. This problem becomes worst when you have a reader base that isn't technical and internet savvy. Many IT people also don't know about RSS and it's uses. As I said for my popular blog on Software Quality Assurance, reader base is technical people from computer science background, but they don't know or never used RSS anyway!
As specified by Daniel in his post, only 5% of internet users are aware of RSS. I think this percentage may get much lower when I think RSS in my country India. What about the rest of internet world not using RSS? Why they are not able to take advantage of RSS and it's benefits? Simply, because they are not aware of RSS. So it's our (bloggers) responsibility to teach as many people as possible about the RSS benefits and how to use it.
In this article I will teach to novice internet users and bloggers what is RSS and what are the different uses of it.
What is RSS?
RSS (Really Simple Syndication) is a feed (content) aggregation service used to distribute the web pages information. Whenever you subscribe to any site using RSS you get latest updates about articles from those sites in your RSS reader, whenever there is new post on site you subscribed.
Benefits of RSS:
1) Gone are the days when you were keeping a text file bookmarks of your favorite sites and used to visit those sites time to time to check all your favorite author's latest articles. Nowadays RSS saves your time and efforts to check your favorite articles just by subscribing to the RSS feed of that site.
You will get all articles at one place (In your RSS reader) and you can check all of them just in one login, all at one place, without visiting to every site. Isn't it amazing service?
2) You get quick notifications of the important subscriptions. If you have subscribed using RSS to get job alerts from any job site, you will not miss any job opportunity.
3) Saves time and efforts and importantly your bandwidth to visit sites.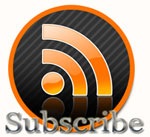 What do we mean by subscribing to RSS feed?
When you visit any site you will see RSS feed option button anywhere placed on the site. When you click on this button you will see the site content aggregated on a page where you can find different options to select the RSS reader. When you select one of the RSS readers say "Google Reader", the site feed is added to your reader software, in this case to Google reader and you can read all the articles of this site from your Google reader page without visiting the actual site.
What are different subscription options available?
RSS reader options are of two types.
1) Feed subscription using RSS reader
When you subscribe to site content feed using Feed reader you will see this all content in your feed reader page. See below example of Google reader page. At the left side of page you will see many sites to which you will subscribe to read articles. When I click on any link I can read all the articles from that site in right side panel.
2) Feed subscription using your email address.
When you subscribe using your email address you will get one email whenever there is new content on the site for which you subscribed. Means you can read all articles from this site just login into your email inbox.
What are different RSS readers or RSS aggregator options available?
Below is the list of RSS aggregator you can use to read the site content.
1) Google reader
2) Yahoo! reader
3) Bloglines
4) Newsgator
See more RSS reader options in below image (Image credit: Problogger)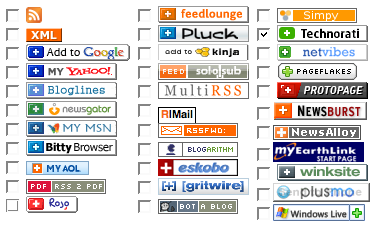 What we mean by full feed and partial feed?
RSS reader is having great benefits to readers. But what about site publishers? How will they get traffic if everyone is subscribing to their feed only? So some publishers provide partial RSS feed, means only some article excerpt is made available to feed reader. Generally first one or two paragraphs of the article. When you try to read such partial feed in your RSS reader you will see the article summary and you will need to visit actual site to read rest of the article. Again readers have benefit that he/she can only visit that site only if he/she is interested in that article.
The other option is full RSS feed, means you can read full article in your RSS reader or email inbox. Many publishers provide full RSS feed to create site brand and loyal regular readers. Small and non-established bloggers need traffic so they can't initial afford to provide full RSS feed as they are in hard need of readers to their site in initial days! Read full vs partial RSS feed debate over Daren's blog.
This is all about RSS. Hope any novice can get exact idea about RSS and it's uses from this post so that our goal to make more people aware about RSS will get fulfilled!
Let's celebrate RSS awareness day on May 1st. Participate in RSS awareness, post an article about RSS awareness on your blog and help to spread the word.
eTechbuzz RSS feed: Subscribe to our feed.