Dell Vostro 3000 small-business laptops:
Dell Vostro 3000 Series has been touted as a laptop for "image-conscious entrepreneurs and mobile professionals"  and is updated with Intel's new Sandy bridge processors with 12 hours of battery life delivering faster performance and increased productivity due to switchable graphics, DDR3, BT 3.0 and USB 3.0.
It comes in sizes of 13″, 14″, 15″ and 17.3 inches with Intel Core i3, i5, and i7 processors along with backlit keyboard, matte displays and aluminum build which are there in previous versions as well. There is a full range of connectivity options like 802.11g/n wireless LAN, bluetooth 3.0 and WWAN mobile broadband and  it supports up to 6GB of DDR3 SDRAM memory.
Vostro 3000 laptops can also be upgraded with SSD hard drives for those who are finicky about speed and mobility, with an option of six and nine cell batteries. These small business laptops are durable and feature packed with premium design to integrate SRS Premium Voice for the ultimate in virtual collaboration.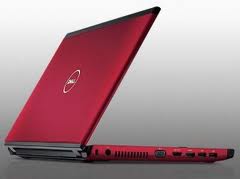 According to Sam Burd, vice president Dell's Consumer and SMB Product Group, "Whether you are pitching, analyzing, partnering or managing, the new Vostro 3000 series is designed to keep you collaborating with colleagues, partners and clients. With the latest Vostro collaboration enhancements entrepreneurs have a sleek, capable technology tool that helps them impress no matter the size of their business or technology budget."
This chic-let keyboard laptop is available in three premium colors silver, red and Brisbane bronze. Skype is pre-installed and it has the ability to launch any VoIP or video conferencing application through one customizable dashboard button. Top-notch security options include built-in fingerprint reader, trend micro worry free business security and backing up business data 10 times faster with USB 3.0.
All of the Vostro 3000 laptops have integrated webcam and microphone. Vostro 3500 and 3700 feature high definition WLED screens and 3700 comes with an option of up to 1GB of NVIDIA GeForce discrete graphics for delivering the best visual experience. In addition to the above there is also a built-in HDMI port for making high definition presentations.
The most eye-catching feature is that they can automatically switch to on-board Intel integrated HD graphics when discrete graphics are not required to save the battery.
Dell Vostro 3000 Series Laptop Review Summary:
Dell Series 3000 is certainly a good buy for all the businessmen who require real time information exchange with cutting edge technology and virtual collaboration solutions. It is travel-ready and budget friendly at the same time. Its time to get your hands on this one and become a vosto-preneur.
Vostro 3000 Series Pricing Details:
13 inch 3350 SAPP – $599
14 inch 3450 SAPP – $499
15 inch 3550 SAPP – $499
17 inch 3750 SAPP – $549
Models, prices and availability depend on geographical location:
Dell Vostro 3000 Prices in India:
1) Dell Vostro 3350 Price in India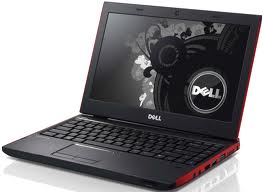 Key features:
– 13.3″ HD WLED anti-glare screen
– 320GB5 SATA hard drive
– 512MB AMD Radeon 6470 video/graphic card
– 4GB4 DDR3 SDRAM @1333 Mhz
Price: Rs. 36,990
2) Dell Vostro 3450 Price in India: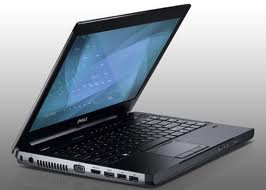 – 14″ inched HD WLED anti-glare screen
– 750GB SATA hard drive
– 1 GB AMD Radeon 6470 video/graphic card
– 6GB3 DDR3 SDRAM @1333 Mhz
Price: Rs. 35,990
3) Dell Vostro 3550 Price in India: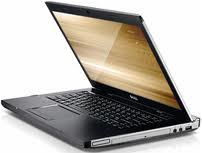 – 15″ HD WLED anti-glare screen
– 750GB SATA hard drive
– 1GB AMD Radeon 6470 video/graphic card
– 6GB2 DDR3 SDRAM @1333 Mhz
– Fingerprint reader with DigitalPersona Software
– Trend Micro Worry-Free Business Security Service
– Physical security – cable lock chasis security slot and padlock
– Back up options like DataSafe online, dell backup and recovery manager
Price: Rs. 37,490
4) Dell Vostro 3750 Price in India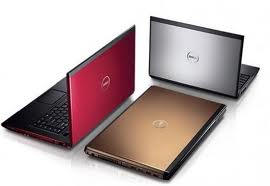 – 17″ HD WLED anti-glare screen
– 750GB SATA hard drive
– Integrated FHD camera with array microphone, dell webcam
– 1024MB NVIDIA GeForce GT525M video/graphic card
– Fingerprint reader with DigitalPersona Software
– 250GB encrypted HDD with wave software
– McAfee security center
Price: Rs. 37,990