Presently most of the people regularly use computer for different purposes because this gadget has become one of the main parts of our daily life. If you are a regular user of computer then you definitely face some computer problems daily and a slow down computer is one of them. Sometimes slow speed computer creates problems for us. There are many reasons, which make your computer slow.
How to Speed Up Computer
We are providing some basic tips given below to speed up your computer:
1)   Vanish unnecessary documents on your Computer:
Computer is one of the best place to collect all necessary documents but sometimes overloaded documents can create some problem. When you download some essential file then some cookies also come along with the same file and these cookies acquired so much space. Some temporary files also take the place. Most of the time we delete some extra files but it collects in recycle been. These extra documents should be clean and to delete these extra things you can use CCleaner. This CCleaner will beneficial for you to make more space by cleaning extra stuffs.
2)   Regularly use Disk Clean Up Tool:
Disk clean up tool is so much useful to clean up your hard disk. With the use of same tool, you can easily clean up old and temporary files. After cleaning the extra items your computer will get the speed easily. Just make your habit to use this tool regularly.
3)   Decrease the extra the features of your Window:
Sometimes Windows take some features by default . Most of the times we do not use these features but apart from  these features occupy so much space. If you have the same problem in your computer then try to remove these features from your computer. Extra features may be one of the major problem for the speed  of your computer.
4)   Turn Off Ongoing Programs:
Usually when we install the one program at that time some other small files automatically start  with the same program. Most of the time various trash files come with it these files captures extra space. These programs should be turn off immediately otherwise it will capture more space and make the computer slow.
5)   Time to Time Empty Recycle Bin:
Most of the time when we delete any file from the desktop at that time these files move to a folder for a short period this folder named Recycle Bin. When a large numbers of files occupy the Recycle Bin then it starts the trouble to the computer and computer gets the slow speed. That means Over flow Recycle Bin all the time is harmful for computer speed. It is so necessary to clean up the Recycle Bin regularly.
6)   Frequently  run Error Checking Tool:
Most of the computers have an Error Checking Tool. If you are the regular user of the computer then it is very necessary to use regularly the same tool. With the use of this tool, it will be easy for you to capture the existing error and erase it. Sometimes errors can be one of the main sources to make slow your computer.
7)   Always use Anti Virus Software:
Anti Virus is an necessary part of the computer nowadays because of internet most of the Viruses come in our computer. Most of the time Virus slow downs the speed of the computer. Always use Anti Virus in your computer.
8)   Eventually Test the Speed of Your Computer:
After completing all the above steps you need to check the speed of your computer. I am sure the above steps will useful for your computer to increase the speed.
Some useful Tools are given below which can increase the speed of your Personal Computer:
1)   Security Task Manager: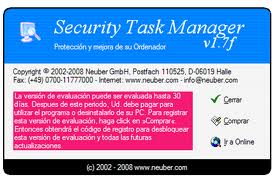 This is a very useful tool. With the use of the same tool you can easily delete the all main cause  which effects the speed of the computer programs . It is a paid website but its cost is so nominal.
2)   Foxit Reader:
It is not only erase the unnecessary stuffs from the computer even this tool erase the main cause of slowdown the computer. That is the reason this is a so beneficial website. It has many good qualities such as it is small, takes less time to upload and erase unnecessary documents from memory. In other words we can say that it is one of the best option to speed up your computer. This tool is available free of cost.
3)     Autoruns: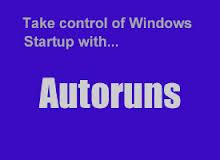 If your computer suddenly gives very slow performance at that time it will be very difficult to find out the exact reason. You cannot obtain such information from any window so this tool will help you for this. With the help of Autoruins you can easily capture the main reasons of computer slowdown in detail. This is so useful tool for your computer and try to get it now. Autoruns is available free of cost.
4)    Duplicate Music Files: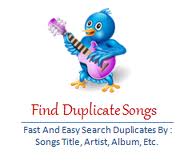 If you are a huge fan of music and your computer is fulfill with MP3 media files. Sometimes some junk also exist with these MP3 media files. These junk can be the cause of the slowdown of your computer. This tool is useful because it automatically track the duplicate files and delete it. This is a free tool for everyone.
5)     NovaBackup Professional: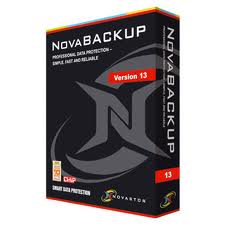 This is truly a professional website. This tool gives you the full satisfaction of safety of your computer because it optimizes rapidly when your system captures anything wrong. It's really a outstanding tool. With the use of this file, you can restore Folder, File and a whole disk without any tension. The same tool is available on $50. This is a trial offer for the consumers.
With the use of the above tools and tips, you can get back the speed of your computer. Most of the above tools are available free of cost. These tools are easy to access and useful for every computer user. These are very necessary for every computer and you can not ignore the importance of the same useful tools.