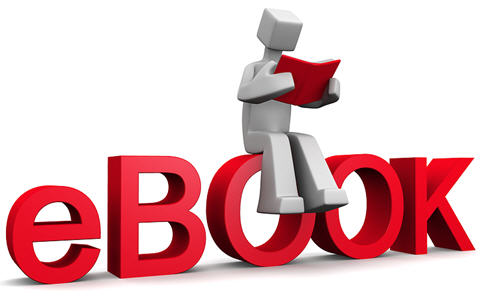 E-book market is growing by leaps and bounds especially with the invention of snazzy gadgets in the market like Kindle Reader, iPad and android phones. Moreover it has opened the doors for self-publishers in this tech savvy generation. This is a great way to brand yourself and make a difference.
Here are few tips for publishing your first ebook for the amateurs.
1. There are various ebook formats like PDF, PDB, WOBI, LRF, EPUB, TXT, RTF, etc., But prepare it in simple doc format. Grammatical and spelling errors a big no. This really irks the readers.
2. Content has always been the king. You should know where you are heading, if the content will be enjoyed by the readers and it should serve the purpose as well. Make it interesting and captivating.

3. While creating your first ebook make sure the title of the book is effective and catchy. It should be appealing to the readers.
4. Target the right audience. Choose you subject and the writing style according to the audience. The desired audience is dependent on factors like age, gender, education, culture, etc.
5. Make use of social media. Social networking sites seem to be omnipresent. Advertise your book on twitter, Facebook, etc. However when it comes to marketing you don't have to create a blast rather keep it subtle.
6. If your ebook has to be displayed in e reader device keep the format simple. Do not make use of page numbers or tabs or snazzy fonts.
7. Also, your ebook should be available on your own website so that you wont have to pay any commission fees.
8. There are many ebook retailers like SmashWords, Kindle, iBookstore, Lulu, BookGlutton, etc., Sign up for free accounts in PayPal, Amazon Kindle Direct Publishing.
9. One can also create videos and distribute it on various video sharing sites like YouTube.
10. A link should be added to your book into email signature. After all you got to tell the world what you are doing.
11. Deciding the price of the book can be a tough call. One needs to consider many factors like the time and the quantity. Also, if the commission is paid to affiliates.
12. For publishing the book you can sell the rights to a publishing company or also self-publish. For self-publishing make sure the following things are done
– Size of the book is selected.
– The back cover copy and the front cover copy has been written.
– The front matter and back matter has been added.
– The design is complete including interior design template and cover design template.
– Marketing plan is developed and launched.
– PayPal account is created.
However many people go for indirect publishing in which other company will publish it for you. This way you wont have to get into hassles of spending money for advertising and marketing the ebook.