Logo is one of the important parts of any website or company. Most of the organization uses logo  to maintain their unique identities. Every company chooses an unique logo and it makes the sign of their identification.
Some important Tips to Designing Logo:
If you want to create an impressive and useful logo then its very necessary to remember some useful points. There are some essential points given below which can make your logo unusual:
1) Always use appropriate colors:
Colors play an important role to make any logo impressive and attractive. It is necessary to choose the exact colors. Every color has a meaning so use the colors wisely.
2) Font:
Font is another important part of a logo. Try to use unusual but understanding font. It should not look complicated but appealing.
3) It Should Be Simple:
It is necessary to create simple and eye catching logo. Always simple and short logo catches the attraction of people.
4) Some other important points:
Apart from the above useful points there are some other useful points also such as your logo should be attractive with colors and without colors, It should be memorable and descriptive.
Top Most Logo Designing Software:
1) Logomaker: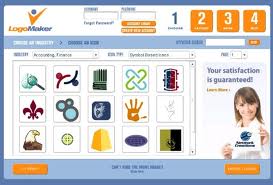 This is one of the useful website, which offers useful and attractive logo for your company and website.  They perfectly understand your need that is why company provides you the satisfactory services. Their all services are available in reasonable rate for all. With the help of Logomaker you can make your own logo within 10 minutes. To know more about the company just visit this page.
2) Summitsoft Logo Design Studio: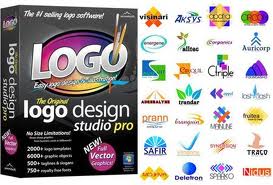 This is another website of logo design, even though their services are paid but they offer a free trail for the customers. They have more than 5000+ logo objects for the consumers. Company offers very clear and high-resolution pictures. With the use of the same website you can create your personalize logo. They are mainly famous for the commercial use logos. If you are interested to get their amazing services then visit here to know more about the company.
Adobe Illustrator is one of the best logo websites that offers the new techniques of creating useful logos. They have various high tech and useful facilities. They provide several beneficial features such as Live Corners, Rebuilt Pencil Tools, Precise Drawing, Typography Tools and many other. This is the matter of only few minutes to create your logo. If you are really interested to get an useful and attractive tool then visit here.
This is an another one of the best software of logo design. If you are the owner of any business or software then do not be so late to download the same software because it will give your business surprisingly success. It has an amazing menu which is full of several special effects and text options. You can save your file with jpg, gif, bmp, tiff or transparent gif/png. It is an easy task to use the same website to create your own logo but you should have its license before get the benefit of this website. Just click here to know more this website.
Sothink is a beneficial logo site, which offers world-class facilities in nominal price. Their 80 templates and 30 preset styles allow you to create several best logos. Company has a wonderful functional menu, which includes highlight menu, custom menu, right-to-left menu, mulch-level/mulch-column menu and many more. It has a long list of many useful features such as Flexible Customization, High Usability and much more. You can easily purchase the same website in affordable price. If you are curious to get the more information about this website then click here.
6) LogoSmartz: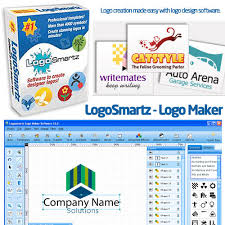 LogoSmartz has a many features and options to create a logo beautifully and appealing. It is fully loaded with more than 5000 graphics and symbols, 300+ fonts and per-designed text styles and 1500 taglines and slogans. With the help of LogoSmartz you can create your logo on Windows and Mac Operating Systems. This is one of the popular and trustworthy logo software among the consumers. If you have some questions about this website and services then visit this page.
7) AAA Logo:

AAA Logo is a perfect platform to create business and personal logo in high resolution. It has the some unusual leading qualities such as rich colors, shadows, reflections and gradients. They have several options to create logo. Just click here to know more about the website.
8) LogoYes: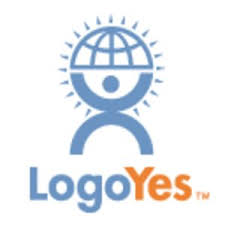 They do not charge so much money to create logo. They provide their services in affordable rate and take less time. You can get all the time professional services from the same website. If you are keen to save money and time both then immediately start to use Logo Yes. Obtain more information of Logo Yes click here.
9) Logaster: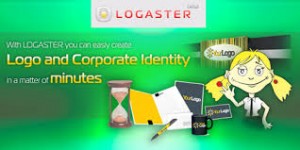 Logaster is known to provide best services in free of cost as well as their some services are available in minimum charges. It has several attractive features which offers best quality and attractive logos for your business. Their all services are fully satisfactory. It is not a matter whether you are beginner or a professional logo maker because with the help of Logaster you can create your own logo professionally. Get some other useful information here.
10)    Quick logo Designer:

Quick Logo Designs has 2200 logo designs and 5000 vector graphics. With the help of these facilities you can create your logo with professional proficiencies. This site is very much popular among the business sector because of its better services. You can visit this page to know more about the company.
The above sites are very useful to create logo impressive and in an easy way. Logo is one of the essential parts of all type of business. If you are owning a business then can not ignore the importance of a logo. With the help of above sites you can make an useful logo easily.