Kids of today have become more savvy compared to the adults. They want all the nifty and snazzy gadgets with them.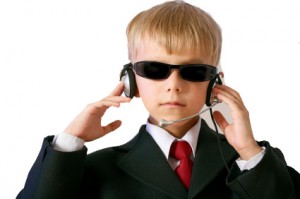 Here is the rundown on some of the best gadgets for your kids:
All the kids gravitate towards tablet but you don't want to splurge on iPad or Samsung Galaxy Tab. Get them LeapFrog LeapPad tablet to keep them occupied during sultry summers. It is children friendly and does not cost a bomb compared to the other tablets. This gadget comes with 5 inch TFT Resistive Touchscreen along with 480*272 resolution. It also features tethered stylus, 2GB storage, an accelerometer and a webcam. It does not sport any sort of connectivity or WIFI so parents need not worry about their kids using internet aimlessly. It is priced around 80 pounds.
Nintendo is a great player for kids anywhere and anytime on the move. It comes with an amazing functional 3D display. There is a huge collection of games that will keep the hell-raisers engrossed.
3) Safety Turtle
Kids love to chill in the swimming pool during summers. It can be dangerous for little kids. Parents need not fret now due to the new device that will keep the kids safe. It is used around arm and if there is a danger then alarm beeps. Go to SafteyTurtle.com and get this nifty gadget.
4) Griffin MyPhones
Every kid likes rocking music and jiving to the tunes. Get Griffin MyPhone, a great pair of headphones that is equipped with built-in volume limiter. The volume cannot go beyond 80db. Protect their sensitive ears from damage due to high volume. These headphones are priced around $55.
5) iPig iPod Dock
iPig is a cute and cool device for playing music in children's room. Non-iPod users can also use this device as it has an auxiliary input. This kid-friendly gadget is priced at $115.
6) Livescribe Echo Pen
Other than entertainment gadgets there are many devices useful for your kids for education. This Echo Smart Pen captures all the audio and anything students write, read and speak. Students wont have to jot down notes, this device records everything and syncs it to the notes or scribbles. The notes can also be uploaded to their machine and icing on the cake is that one can search the content by using keywords. Further more, share it with your friends. It comes in 4GB and 8GB variants that can record around 400 or 800 hours of audio. Livescribe Echo Pen, 4GB variant is priced at $170 and 8GB variant is priced at $199.95.
7) Little Buddy Child GPS Tracker
If you want to keep your kids safe and stay well informed about their whereabouts then get this GPS tracker that is equipped with real time technology. You just need to slip it into his/her backpack or pocket and you will get the updates. One needs a PC or a smartphone for this. It can also be customized so that you will get alerts by a text message or an email. The Amazon price of this gadget is $76.99. Other than this there are also child locator watches on Amazon.