Latest Technology Gadgets in year 2011
Electronic gadgets and gizmos have been cherished by many people. People are getting more and more obsessed as new inventions and technologies have entered the market.
With Tablet and 3D revolution and latest cutting edge technologies rolling out it can be nerve racking task to make the best deal. 2011 looks pretty fruitful with a glut of mind boggling technology.
Let's check out the latest technology inventions in year 2011.
1. Google Nexus 3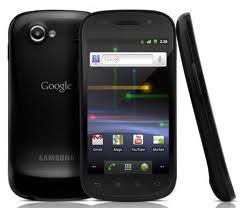 Google nexus is a speedy and a ravishing smart phone. A handset with five customizable home screens with backgrounds full of animation. It is one of the ionic consumer electronics listed at the top.
– One of the fastest processor – Samsung's 1GHz Hummingbird processor
– Sharp screen technology with ultra high contrast ratios that means 1.5 times brighter than LCD screens
– Proclaims to be four times more visible in sunlight
– Make sure you get into the nitty gritty of each and every detail. It might drain your pocket.
2. Apple iPhone 5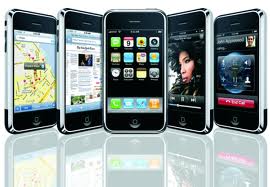 Apple iPhone 5 is one of the most snazziest device based on face recognition mechanism. It is expected to be launched in July.
– 64GB memory with OLED screen
– Scratch resistant screen
– GPS navigation feature for synchronization with iTunes
– Customization of SMS alerts and tones with HD audio quality
– Video chat on 3G and can also watch local channels
– Pico projector for presentations.
3. PlayStation Phone by Sony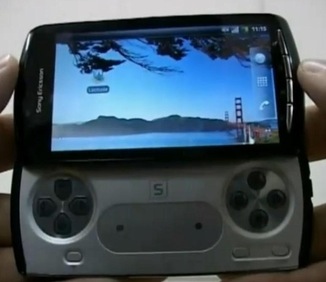 The PlayStation phone named Zeus will be launched by Sony. It has Android 3.0 Gingerbread operating system with 3.8″ touch screen and is a part PSP. There is SD slot card having 8GB of memory with 1GHz qualcomm MSM8655 processor, 1GB ROM an 512 MB RAM. I am quite skeptical about twin trackpads instead of analogue sticks. However, a must look out for Sony
console fans and gaming fanatics. It is one of the most anticipated gadgets in the year 2011.
4. PlayBook by Blackberry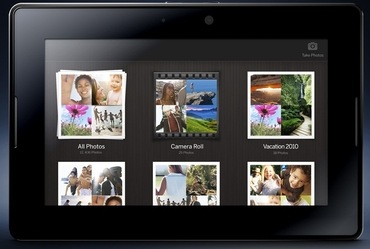 Blackberry maker RIM has announced its foray into tablet world with three different models. Awesome brand new operating system with powerful dualcore processor combined with Blackberry business features.
– 7 inches multi-touch LCD display which has 1024-600 resolutions
– 1GHz dual-core processor
– 1GB RAM with symmetric multi processing capability
– Forward and rear facing camera
– Videos conferencing
– A complete business gadget.
5. 3D Sony Vaio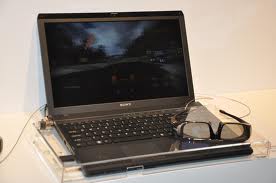 Sony stepping into the world of 3D laptops and this would be an amazing mind blowing gadget of the year 2011. The same technology is used as in Bravia TV with Black frame insertion and it will have IR blaster. A display of 16 inches, 3D LED backlit screen and can be used for games and PS3. It can be upgraded from 2D to 3D with Blu-ray drives and just one touch button is all that is required for switching from 2D to 3D.
6. iPad2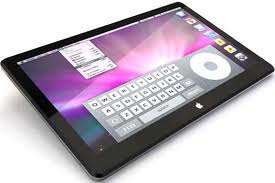 iPad2 is the second generation of one of Apple's product and will be compatible with both CDMA and GSM networks along with Wi-fi and 3G connectivity on both Verizon wireless networks and AT&T
– Physical advantage is It is more thinner and lighter, 33% thinner which clocks at 8.8mm and 15% lighter. And this is completely mind blowing.
– It has front-facing VGA camera and a rear facing camera too. It is designed for FaceTime video calling.
– There is a new version of IOS for the iPad 2, iPhone 3GS and iPod touch. – It also has HDMI out. You can connect it to the TV. Icing on the cake is with HDMI Video Mirroring you can display the iPad screen on HDTV.
7. Nintendo 3DS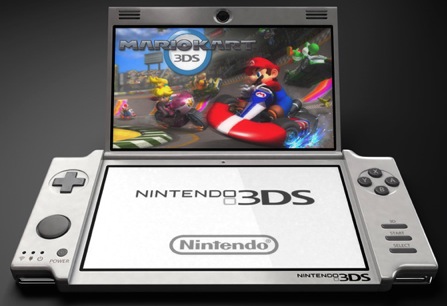 A fantabulous gaming gadget with 3D graphics, 3D depth slider, 3D screen that will take you into the world of gaming keeping you hooked on. 3D depth slider is for adjusting the intensity of 3D settings on the system. It might be available worldwide from Match onwards priced around $300. There is wifi, SD memory card slot, one inner and two outer cameras, stereo speakers, 3.53 inch LCD display. What more? 3D view is delivered without any glasses.
8. Motorola Android 3.0 Tablet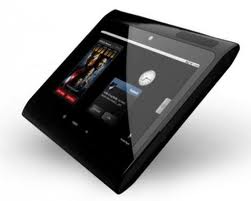 Not much details have been out about this tablet and operating system. The interface is out and there are no physical buttons, no back button, no home button, etc. The navigation is through Honeycomb and features 10.1 inches High Definition display. Lets stay tuned if Honeycomb stays as sweet as it sounds.
9. Acer's Tablet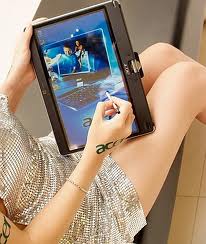 It has been launched in February 2011. A 10 inches Windows 7 Tablet with 1.3 megapixels dual camera, docking keyboard and running on next generation AMD processor.