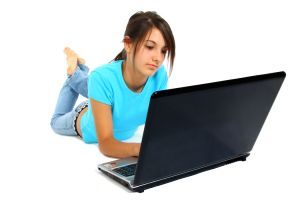 Buying a Laptop can be challenging especially if you are an amateur and not a computer geek when new laptop technology keeps hitting the market. It is an essential part of everyone's life whether you are a student or a business traveller or a home user, when it comes to portability and performance. There is always a whole new generation of laptop technology releasing every two years or less and it can be mind boggling to an average person.
First and foremost you should keep one thing in mind if all the new technology is important for you and what all you really need in a Laptop or whether you are a student or a business professional or a computer geek. Why are you buying a Laptop? What tasks do you want the laptop to perform?
Laptop Price
Laptop prices are slashing and now it is easy to buy a good quality laptop with a decent configuration. Though there are many high quality laptops that will cost you a bomb.
Laptop Memory

Random Access Memory is a contributing factor when it comes to buying a laptop. It should be enough for your needs and how fast it will process the tasks. If you are not a gaming fanatic or into video files/editing then not much RAM is needed. But you will probably need a good Video RAM if you are into gaming. Then the laptop with the best Graphics card will be needed which will also shoot the price of the Laptop. Also, it is advisable to buy a Notebook with upgradable memory since you never know when newer applications will hit the market after two months only.
Laptop Hard Drive and Processor
The size of the hard drives is steadily skyrocketing. At present 100 Gig hard drive is common. However, it depends on the amount of storage you want. SATA hard drive with a high 5400 or 7200 RPM is chosen by many experts. As always said CPU is the heart of a computer. It can be confusing looking for the best one which can be cost efficient as well.
Laptop Warranty and Service
We tend to overlook this factor but especially if you are buying an expensive Notebook make sure to check on this and go for extended warranties as well. Also, if you into lot of traveling it is better to go for insurance against theft. Service is also an important factor. If the onsite service is offered or if international service is available. What are the reparable components or what can be replaced?
Battery
Battery usage time should be another important consideration depending on your requirements whether you are a traveller or a home user.
Display
When checking out the display make sure the screen size is large enough. But if price is a factor then one should go for Laptop with a smaller screen. But it is recommended to get the notebook with at least a 12 " or larger LCD.
Make sure you dig into each and every detail. Internet is a vast ocean and you can get anything, from laptop buying guides to user reviews. Check the different Laptop makers and various products. Make a list of all your requirements.
Always check the laptop before purchasing. The look and feel, if it responsive, if the keyboard is comfortable to use. Sample the sound and graphics. Also, check the add-ons like additional hardware or anti-virus software. One might get good deals and look for freebies. Thus, make sure you consider all these factors in mind and pick the right model that suits your purpose, pocket and use.