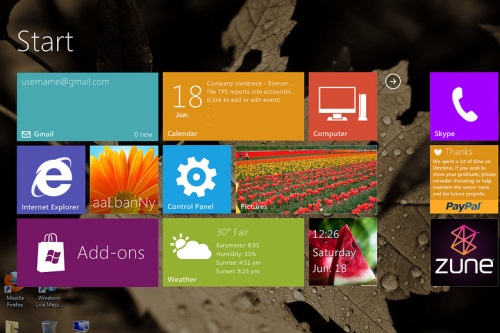 I was pretty excited to hear that Microsoft has launched the Windows 8 – Microsoft's next operating system as Developer Preview version. Though the bad news is that Microsoft's Developer Preview version of Windows 8 is in its nascent stages and there are some pesky bugs. Yet users can go for downloading the preview if they want. The Windows 8 is not available as an update and requires a clean install. Nevertheless I was still curious and thought of installing it on my new Apple iPad.
Windows 8 System Requirements:
The system requirements of Windows 8 are 1 GHz processor, 1 GB RAM for 32-bit and 2 GB RAM for 64-bit, 16 GB free space for 32-bit and 20 GB for 64-bit, DirectX 9 graphics device with WDDM 1.0 or higher driver.
How to Install Windows 8 Developer Preview:
You begin with formatting the key with the FAT32 file system. To do this, you have to connect the USB key to the computer, right-click the drive letter and select Format from the options. When the Format window comes up, you have to select the Fat32 file.
After the formatting is done, you got to access the developer preview the Windows 8 which is available as an ISO image. Alternatively you can use the Microsoft's Windows 7 USB/DVD Download Tool. The tool though designed particularly for Windows 7, it works excellently as a bootable Windows 8 USB key too.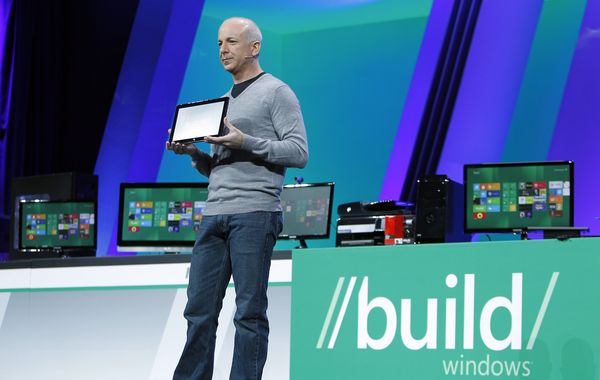 When using the ISO image, you have to simply select the Windows 8 ISO when prompted. After that, you have to copy the contents to an USB drive. All the files will be copied to the drive and the drive too would be bootable by that time.
Burn the dowmloaded ISO file to a disc. After burning the Windows 8 to a disc, you have to put in the DVD in the drive. There should be no problem in booting in to the Windows 8 installation DVD. In case, it doesn't happen this way and start booting to the old OS, you got to restart your system and press DEL to enter Setup. After that, you have to select BIOS and then pick Boot Device Priority. Remember to select your disc drive as your first priority. Choose "Save and Exit" and then you will see that your system restarts. Now you should boot in to the Windows 8 installation DVD.
After going through the above steps, Windows 8 starts installing on your system smoothly without any hassle. The screen would show you some instructions which are very easy to follow. Opt for the CUSTOM option and move ahead. Following this, you will be shown a list of partitions on your hard drive. You got to choose the partition where you want to install Windows 8, mostly it would be C drive and click 'Next'. As soon as you do this, Windows starts installing on your system like smoothie.
Once you are done with the installation, the system needs to be rebooted. The last step is to take out the Windows 8 installation DVD from your disk drive and you are ready to boot into Windows 8 and discover for yourself the all new Windows 8.