The pace of change is blisteringly fast and newer technology is buzzing in every country. There are more and more smartphones and tablets foraying into the market. Here are some of the top technology trends. Let us look at the rundown on technology trends.
1. Voice Command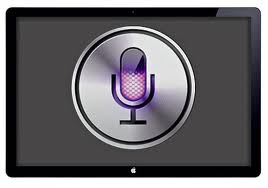 Apple has again brought a revolutionary change by integrating voice controlled assistant services. Apple Siri has been successful and stunned the world and it has also spurred many others like Google and Microsoft to launch their own service. However it will take some time.
2. Touch Computing
The domination trend will be the new input methods. Devices like iPad and Mac OS X Lion come with a touch screen inspired interface compared to the traditional desktop. After common line interfaces came graphical user interfaces, now the mouse is superseded by dominating touchscreens.
3. Windows 8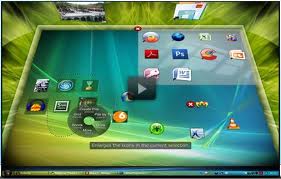 Windows 8 will be one of the biggest trends by Microsoft. There will be thin lines between tablets, notebooks and PCs. The technology will be more social, voice controlled and connected.
4. 4G for all
By the end of 21024g will reach to everywhere. Telstra has already launched modems for the 4G network. Vodafone Hutchison and Optus will be launching their networks soon. Many telecom providers will launch 4G in India soon. It is expected that RIM will be launching its 4G Blackberry in August and Apple also might get in the bandwagon by launching iPhone 5.
5. NFC and mobile payment
The mobile payment system by Google, Google Wallet will become more popular in 2012. NFC, Near Field Communication will be more widespread in 2012. With NFC credit cards will be replaced with phone. With NFC enabled phone you can pay your bills in a store or cab fare by waving the phone near card reader and the money will be taken from the account.
It is said in 2013 most of the phones will be equipped with NFC and some of the contenders are Visa Wallet, Google Wallet, ISIS and Serve by American Express. However, there needs to be more service coverage, was of use and implementation for getting more users on board.
6. Tablets in Stuff (TIS)
A lot of tablet like features will soon enter the market. Samsung has already announced a refrigerator that has a built in tablet computer. There will be built in tablet like features in the car dashboard and this will also be incorporated in devices like home alarm systems and home automation.
7. Context Aware Service
There will be context aware applications for providing better experience to the users. It takes the information of the users about their interests, history, activities, priorities, schedule, preferences and then anticipate their requirements and needs and then it serves the purpose or service or product.
8. Mobile Search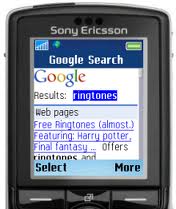 The mobile search will go to the next level. Many applications will allow  consumers to take action based on their mobile search. It can be making a reservation or booking tickets. Visual search will be more widely available for product information or price comparison.