More than two years in the market, Apple iPhone has beaten Microsoft's Windows Mobile platform. In 2009 Apple sold around 24.89 million iPhones. Now coming to accessories, market is flooded with accessories introduced by Apple of different colors, types and kinds.
Whether it is for increased functionality, style or performance accessories have become an important part of daily life. There are loads of cases and covers, apple automobile chargers, headsets and headphones, screen protectors, etc. So personalize your phone with lot of attractive accessories. They are available at various online portals on internet and can also be found at different retail outlets. Here are some of the cool and snazzy iPhone accessories.
1. Apple USB Power adapter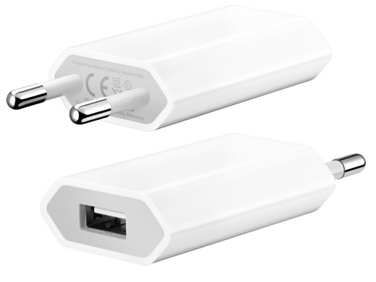 This ultra-compact power adapter works everywhere whether you are at home, office or on the go. It is compatible with any iPhone and iPod models with a dock connector.
Price: $29.00
2. ClearTouch Anti-Glare Apple iPhone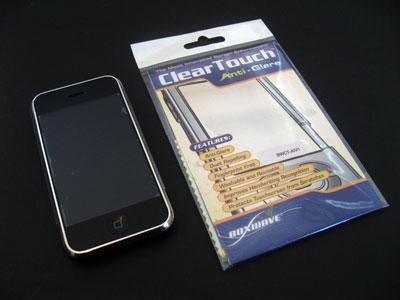 This is a screen protector with optical clarity. It offers maximum screen readability in outdoors and comes with other enhancing features like fingerprint free, bubble-free application and in addition to this there is no interference with touch-screen responsiveness. There is one clear touch applicator card and one micro-fiber cleaning cloth.
Price: Single pack: around $7.95
3. ClearTouch Crystal
This is another screen protector with glass-like clarity and for enhancement This also includes clear touch applicator card and one microfiber cleaning cloth.
Price: $7.95
4. Apple iPhone Dock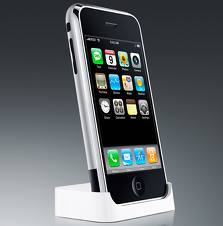 iPhone dock enables easy access to USB port for PC connection or charging and also comes with an audio out option for external audio speakers connection.
Price: $49
5. Kensington International Travel Charger
This is an essential iPhone accessory for those who travel a lot without a computer and it gets difficult to charge the phone. With this your iPhone or Ipod can be charged via wall socket in Australia, United Kingdom, United States and Europe.
Price: $45.95
6. Belkin Armbands for iPhone 4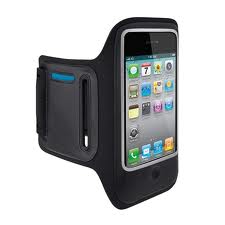 These armbands provide protection the iPhone and are ultra comfortable. They can be worn when exercising or on the go.
– Belkin DualFit Armband: Rs. 999
– Belkin OneFit Armband Rs. 1999
– Belkin FastFit Armband Rs. 1999
– Belkin ProFit Armband Rs. 1599
Price USA: $15 – $40
7. iPhone Leather Hard Case
This keeps your iPhone secure from any breakage with its rigid plastic frame. It is  also known as bikini case.
Price: $19.99
8. OtterBox Defender Case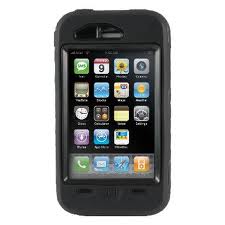 The iPhone is a delicate and an expensive device and needs protection. OtterBox Defender case is a top notch accessory that shield iPhone allowing an easy access to ports and buttons. This defender case is available in various colors like pink or white and is not that expensive compared to the other cases.
Price: $18.94
9. Logitech S715i rechargeable speakers

Listening to music without using earphones is always fun. Logitech has come out with these amazing speakers that lets you play eight hours of music and charges your iPod and iPhone as well. Its other features are plug and play tray-less dock, wireless multi function remote and comes with travel case and rechargeable battery.
Price: $137.06
10. Velvet Pouch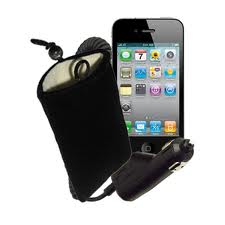 Velvet pouch is the simplest and best solution for carrying Apple iPhone. It is nice and elegant made of soft fabric. There is a button lock so that iPhone wont slip out and its double layered for extra protection. It comes in variety of colors.
Price: $9.95
Apple iPhone accessories can be bought from Apple site and other online shopping portals like Amazon or boxwave.