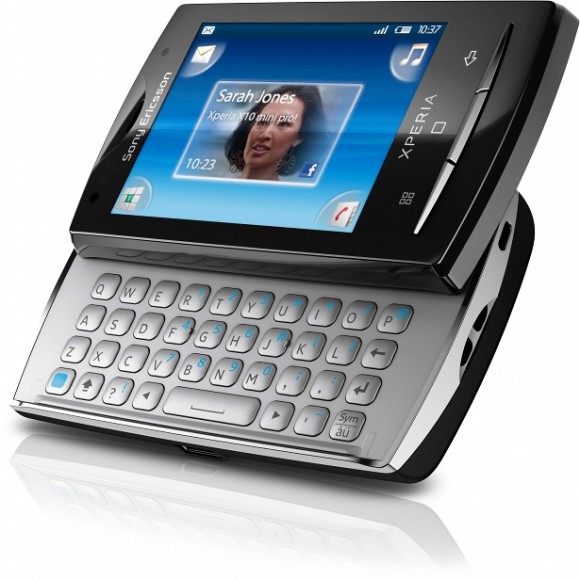 Xperia Mini and Xperia Mini Pro Price:
Sony Ericsson has unveiled next-generation XPERIA Minis. It has announced the XPERIA Mini and Mini Pro, which are based on its predecessors XPERIA X10 Mini and X10 Mini Pro. XPERIA Mini Pro is the keyboard-equipped sibling of XPERIA Mini. Whereas, XPERIA Mini is a touchscreen smartphone. Both the phone are same, the main difference being the slide-out keyboard and the battery in the pro is slightly smaller.
XPERIA Mini – the world's smallest HD video recording smartphone
XPERIA Mini Pro – intuitive fast messaging in a compact smartphone
Sony Ericsson Xperia mini pro features and specifications:
Colours : Black , White , Pink  and Turquoise
Phone Weight : 136.0g
Memory: Up to 400MB
External Support: microSD up to 32GB
Phone RAM: 512MB
Memory card with phone: 2 GB microSD
Display : 320 x 480
Battery life: Up to 5 hours 25-40 min
Camera : 5mp
Bluetooth: yes
Sony Ericsson Xperia mini pro Pics:
According to Steve Walker, Head of Marketing, Sony Ericsson, "We wanted to provide customers even greater choice across the Xperia range, while building on the success of the original mini series. These turbo-charged smartphones now contain ever more power, enhanced functionality, a larger screen and premium features unique to Sony Ericsson."
Both the SmartPhones run on 1GHz Qualcomm Snapdragon processor and run on the latest Android 2.3 Gingerbread operating system. The phones come with 3 inch scratch-resistant touchscreen with HVGA resolution (480*320) run by Sony's Mobile BRAVIA Engine and supports 720p video recording. There is 5 megapixels camera on the back with LED, face-detection and autofocus. HD video and reality display with Mobile BRAVIA Engine is also featured. For connectivity there is QuadBand GSM/EDGE, UMTS/HSDP, Wifi, Bluetooth, AGPS, FM Radio and 3.5mm headphone jack.
Battery is 1200mAh and apparently this is 30 percent better than the previous version.
GSM: 5hours40min talk time, 331 hours standby time
3G: 5hours25min talk time, 340 hours standby time
The Mini Pro also has a front VGA camera and fully equipped slideout keyboard for convenient text typing. Its keyboard is great to use. The width is similar to a typical QWERTY smartphone like Blackberry.
Both the phones are cute and compact. The screen is pretty sharp due to HVGA resolution and both operate faster due to single core 1HGz Snapdragon processor. However, it is quite think but compact at the same time because of great size in terms of height and width. XPERIA Mini Pro is little thicker with a complete slideout keyboard. There are few flaws in browser usage and the zooming quality in and out of the page is not put up to the mark but at the end it is done quickly. Flash playback also works without any glitch.
Sony Ericsson has certainly improved the specifications and revised the phone. 16 application shortcuts are allowed on the home screens and more than 150,000 applications are ether on Android Market. Both XPERIA Mini and Mini Pro have integrated Facebook into the phone with all the features without using any client. You tagged pictures and photo albums will be automatically available in Gallery application.
Both the phones come in variety of colors. There are several outer casting colors like black, white, blue and dark pink. The price of these devices is not yet available and they will be released in August this year.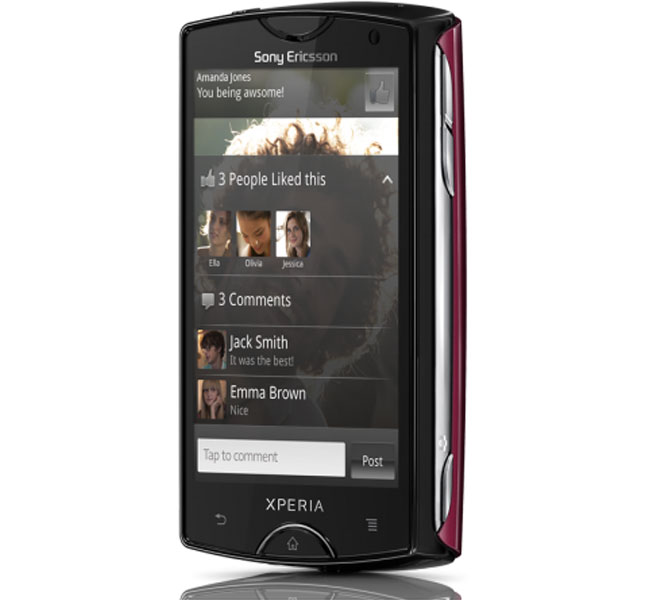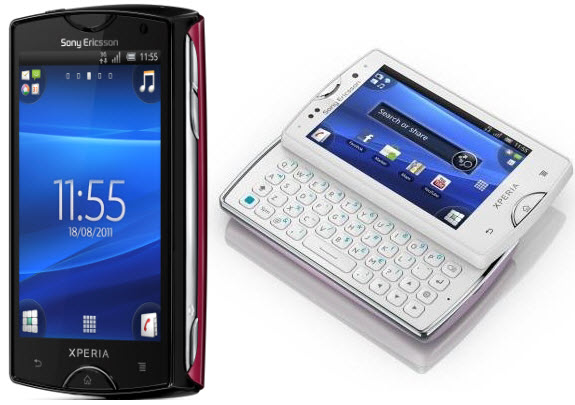 Sony Ericsson Xperia mini pro price USA:
This Smartphone model cost in USA is around $281.00
Sony Ericsson Xperia mini pro price in India:
Around RS. 12,999
Conclusion:
XPERIA Mini and XPERIA Mini Pro are completely packed with all the features of a good smartphone. It comes with a powerful processor and good social networking features.