Aweber is no doubt the best service for email marketing which is so popular in bloggers. But if you want to try some other competitive email marketing tools that provide similar service for very cheap rate then here is our list of 6 best alternatives for Aweber.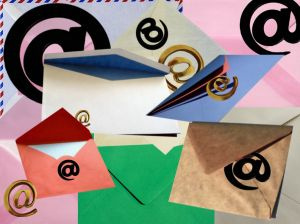 Email is one of the most effective method of communication for promoting the business to new customers. With the use of email marketing services you can share the products and promote the services for best conversions and ROI. Here is the list of email marketing providers with the features and prices.
1. iContact

This is the most popular email marketing provider which is widely known for 98-99% deliverability of messages. It has a simple interface with great features like message scheduling, mail-merge personalization, click tracking, spam checker. Some of the advanced features are RSS feeds, event management surveying tools, multiple message auto-responders and many more.
More than 300 HTML templates are available with an integrated WYSIWYG editor and for hosting images 500kb of storage is available. However, my only quibble is that it does not have campaign reporting features or it would have been perfect.
Pricing:
Prices range from $9.95 per month for 250 subscribers to $699.0 per month for 100,000 subscribers. With a 15 day trial offer one can send around 500 messages to 250 subscribers.
2. Vertical Response

It provides online surveys, email marketing and postcards services. They have about 500 templates for services. Some of the features are List segmentation, free image hosting up to 25MB, Google applications and social sharing tools, tacking, list-builder and reporting tool and advanced list management.

Pricing:
They have plans starting from $10 per month for the email services along with free postcard trial. They offer a 30-day free trial for all the features.
3. GetResponse

It is used by most of the companies for emails, video mails and newsletters. About 300 HTML templates are available. There is a GetResponse Multimedia Studio so that media can be embedded in the email. iPhone application of GetResponse will let you keep the track of statistics. Some of the other features are list segmentation and targeting, built in spam filtering, unlimited auto responders, message sending and campaign tracking.
Pricing:
They have plans starting from $18 per month for 11,500 subscribers to $145 per month for 25,000 subscribers along with unlimited free surveys. Audio or video costs $10 per month.
4. Stream Send

With this provider one can create and manage high quality lists. HTML templates are offered but one can also use their HTML editor. For creating successful campaigns you have free weekly access to Deliverability Webinar. Real time reports and Google Analytics Integration is also available for tracking the emails.
Pricing:
Prices range from $19.90% per month for 2000 contacts to $159.90 per month for 100,000 emails. Currently a 30 free day trial is offered by them.
5. Constant Contact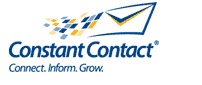 One can choose from 400 email templates along with integration of colors, logos and photos. They also help you build your email list. One can also track the performance with real-time statistics and it ensures 97% deliverability. Some of the other exclusive features are image hosting, email campaign reporting and contact management.
Pricing:
Prices range from $15 per month for 500 contacts to $150 per month for 10,000-25,000 contacts. Currently a two month free trial is offered by them and one can send unlimited surveys, polls and newsletters for 100 contacts.
6. Boomerang

A great marketing service for utilizing self-service and full service marketing tools. They offer 300 newsletter templates, HTML editor and WYSIWYG editor along with built in spam checker and also ensures emil deliverability.
Pricing:
It ranges from $9.90 per month for 500 contact to $2999.95 per month for 500,000 contacts. Currently a free trial is offers by them that has 100 free email credits.