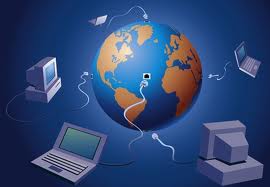 Broadband is a telecommunication technology that gives access to internet related services. The connection is accessed through satellite, cable line and with phone line. It is probably the best means of high speed data transfer. These broadband connections are provided by Internet Service Providers.
Types of Broadband Connection:
1)  Digital Subscriber Line (DSL) is a technology for distributing broadband above phone line.
2) ADSL broadband: Asymmetric digital subscriber line is a technology parallel to the DSL technology.
3) Symmetric broadband: This is a technology parallel to ADSL broadband technology.
4) Local loop unbundling: This is a combination of both the technologies Asymmetric Digital Subscriber line and symmetric broadband.
5) Satellite broadband: With this the broadband connection is distributed through satellite ti the computer. An antenna is required for receiving signals from satellite.
6) Cable broadband: In cable broadband connection is through cable line
7) Wireless broadband: This is most commonly used an antenna is required for the broadband connection.
Top 5 Internet Service Providers in India:
BSNL(Bharat Sanchar Nigam Ltd.) is one of the oldest and largest telecoms company in India. It has come up with latest services and plans. It offers higher speeds and lowest cost compared to the other connections. It is pretty economical for everyone. It has caught the attention of the consumers mainly   due to its several infrastructure resources and experience. Their market share has reached to 57.84%.
They have 2 wireless mobile broadband plans
– 3G Wireless Mobile Broadband
– EVDO
Pros:
Affordable tariffs
Good uptime
Numerous plans with unlimited usage
Cons:
One may face server and connection problem and the customer service is not up to the mark.
2. Reliance Broadband Connection
Reliance service offers download speed of more than 3.1 Mbps. A wireless modem comes for around 3500 bucks and there are several plans starting from Rs. 299 per month including data transfer plans, night unlimited plans and flat free plans.
Their might be poor signal in few places and the services are extremely slow. It can take quite a long to sort out some issue. The market share of reliance broadband is 7.88%.
3. Tata Photon+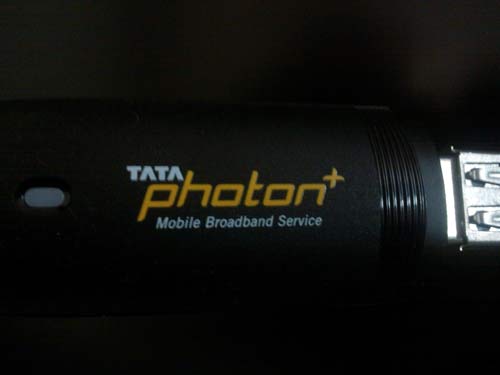 Wireless mobile broadband service provided by Tata Teleservices Ltd. gives access to internet anywhere and anytime. Tata Photon Plus is a high speed internet access service.
– Downlink speed: Up to 3.1 Mbps.
– Uplink speed: Up to 1.8 Mbps.
– The service is not available in many cities.
4. Bharti Airtel Broadband Connection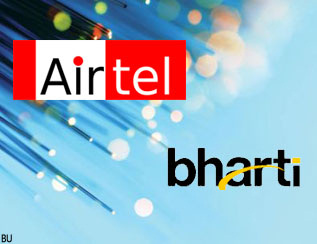 Airtel offers an amazing internet experience. It is well reached in mobile phone services but they became internet service provider two years back with market share of 8.07%. One can download anything and receive any documents. There are different tariff plans according to your city. This broadband connection offers a minimum download speed of 256 kbps.
The connection is offered via landline phones and both prepaid and postpaid tariff plans are available. There are packages starting at Rs. 444 per month giving 256kbps speed and browsing time of 25 hours.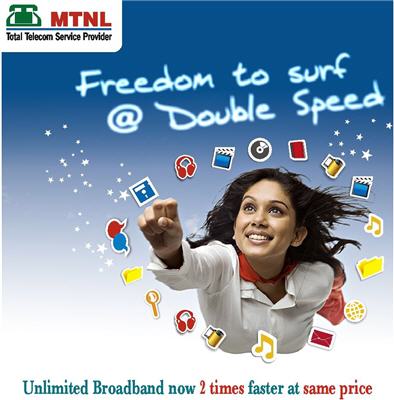 MTNL(Mahanagar Telephone Nigam Limited) offers its services only in the metropolitan cities whereas BSNL is in every nook and corner of India. It has grabbed the market share of 13.81% in the four cities so far. MTNL was the first company to launch 3G services in India. It offers high speed data download with speed starting from 256 kbps to 2 mbps and starting at Rs 199 per month.